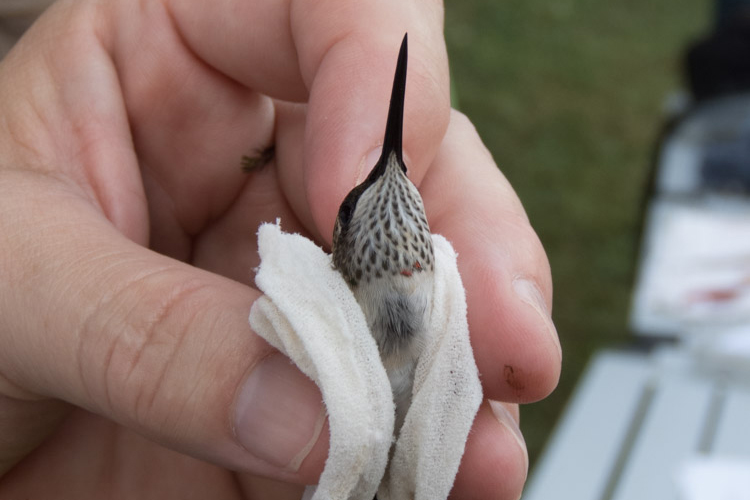 Scientists use coded bands to tell individual birds apart and track their movements.  Bird banding sessions involve catching birds in nets, placing a metal bracelet on a leg, and recording some information about the health and status of the bird before releasing it back into its habitat.  Join us at Prairie Ridge to observe how banding works for tiny hummingbirds.  We'll have hummingbird banding expert Susan Campbell on hand to demonstrate how hummingbirds are captured, banded, and processed before release.  Get an up-close look at some of our most energetic and charismatic birds!
This program will take place entirely outdoors.  Wear closed-toed shoes and be prepared for the weather.  A water bottle and long pants are recommended.
For best viewing, plan to stop by near the start of the session.  Please note, however, that Prairie Ridge opens at 9am and the gate to the road will remain closed until shortly before we open.