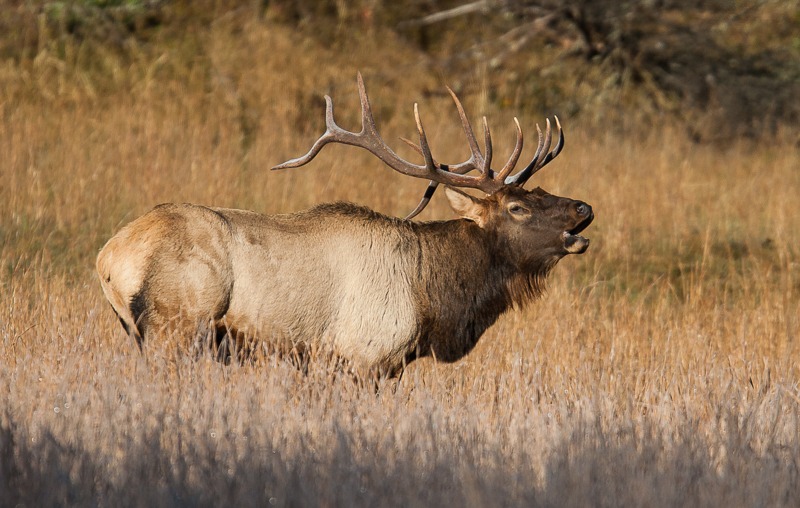 Join us as we search for the majestic elk, reintroduced to the Great Smoky Mountains National Park after an absence of more than 200 years. Observe and learn about elk biology, while also exploring other facets of the Park's ecosystem. Sample activities used to document the biodiversity of the Park. Participate in citizen science data collection on snails and lichens. Discover how you can bring the excitement of field research into your classroom.
Credit: 20 contact hours toward CEUs or Criteria II/III for North Carolina's Environmental Education Certification Program
Lodging: The workshop fee covers a two-night stay in an lodge in Waynesville, NC. Most rooms will be double occupancy.
Transportation: Participants can ride with the group from Raleigh departing at 2pm or meet us at the lodging in Waynesville in the evening. Transportation will be in Museum vans.
Registration: This workshop is already full, but please join our waiting list if you are interested in attending. We often are able to offer spots to those on the waiting list closer to the date of the workshop.
*The cost of this Trek is reduced due to a generous gift through the Friends of the Smokies. Due to this reduction of costs, Friends of the Museum discounts are unavailable.