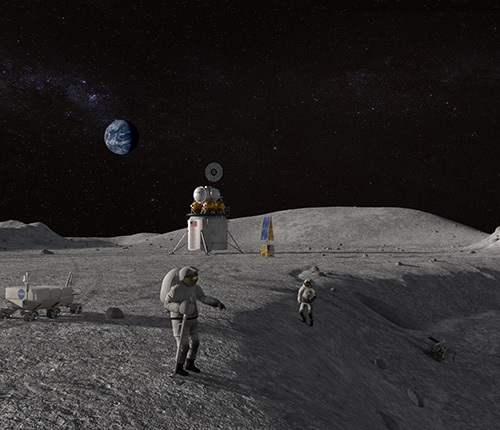 Friday January 28, 2022
6:00 pm - 7:00 pm EST
Matt Funke NASA/JPL Solar System Ambassador
NASA/Jet Propulsion Laboratory
Audience: 12 and older
Curriculum Correlation: (3.E.1.1)(6.E.1.3)(1.P.1.1)(1.P.1.2)(1.P.1.3)(3.E.1.1)(4.E.1.2)(6.E.1.1)(6.E.1.2)
NASA plans to return to the Moon! Project Artemis is set to take us, this time to stay. But what's the plan? Why are we going back, and what do we hope to do while we're there? Please stay after the presentation to hear original poems written during the program by poets from Living Poetry!