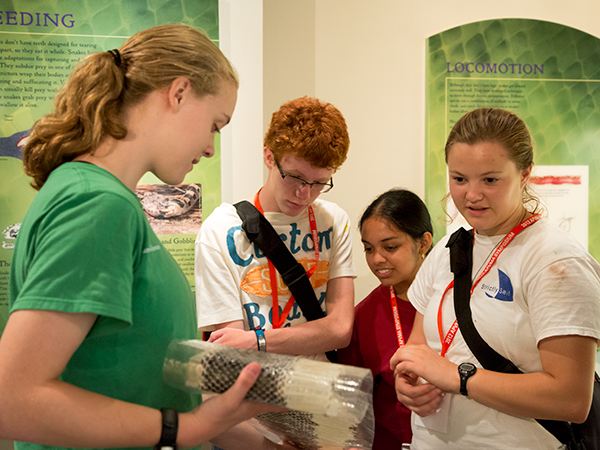 Grades 9-12 (in 2017-2018 school year)
Junior Volunteers are teenagers who are passionate about sharing science and the natural world with Museum visitors. Junior Volunteers assist and interact with Museum visitors, enhancing the visitor experience and sharing their natural history knowledge. Junior Volunteers are trained to work with props and mobile cart programs on the Museum floor. Volunteers commit to weekly 3-hour shifts for 10 weeks, June 13–August 19. Please note that this program focuses on sharing information and educating visitors. It is not a science research program, and it does not involve animal handling.
Application-based program. Applications due spring 2018 for summer 2018 program.
Watch this video to hear first-hand about the program from volunteers and their parents:
---
Staff