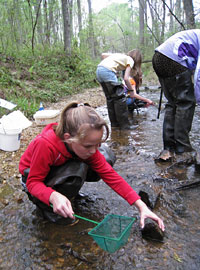 Girls Grades 6 & 7
Girls in Science Connect:Nature at the North Carolina Museum of Natural Sciences is an intensive 8-week program for 6th- and 7th-grade girls who have shown ability and strong interest in the sciences, especially the natural sciences. The Girls in Science mission is to engage girls in hands-on science experiences in the natural world and in the Museum, and to create a safe atmosphere where girls' natural curiosity can flourish.
Application-based program. Runs on semester calendar. Applications are due November 28, 2016 by 5:00pm for Spring 2017. Camp runs Tuesday, January 10, 2017-Tuesday, March 7, 2017. Meets weekly on Tuesday afternoons from 4-6pm.
Girls in Science Connect: Nature is sponsored by Time Warner Cable's Connect a Million Minds initiative.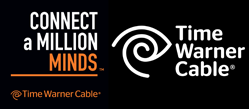 ---
Staff