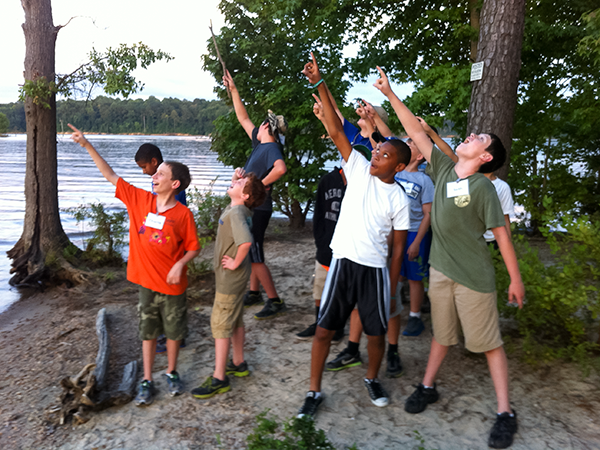 Boys Grades 7 & 8
Explore the natural world through hikes and hands-on science activities in this science-intensive, residential, week- long summer camp. Open to boys from across North Carolina! We'll explore science and the world around us, get our feet wet in the lake and our hands dirty in the forest, and meet the wildlife hiding under our noses. We'll go behind the scenes at the Museum, investigate North Carolina's ecosystems, and meet scientists in a variety of career fields.
Located on Falls Lake in Wake County, Blue Jay Point County Park features butterfly gardens, ponds, hiking trails, wildlife habitats and a modern residential facility with a full kitchen and indoor bunk room and classroom. Lodge photos
Application-based program. Deadline Extended! Applications Due Friday, March 31 for summer 2017 program. Camp runs Monday, July 17–Friday, July 21, 2017.
Fee: $475
Application Forms
---
Staff