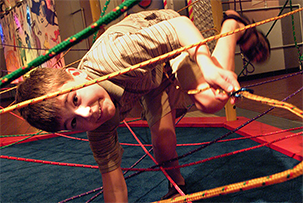 What's it all about?
Put your brain to the test. Maneuver your way through this mind-boggling collection of 3D puzzles and full body games. It's time to get creative. It's time to problem solve. It's time to have some fun.
---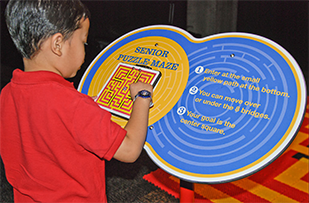 What can I see and do?
Wind your way through interactive galleries of mind-bending challenges. You'll tease your brain at the brain teaser tables, build a 3D marble maze and watch it work, bust out a beat in the music maze, multiply yourself in the infinity mirror, and much more.
Come nurture your inner creative genius.
---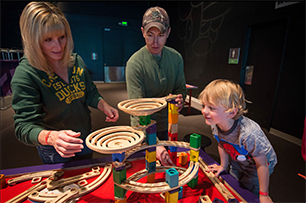 Additional Resources
Learn more about the exhibit, read reviews, and see additional photos of the fun!