For immediate release ‐ June 22, 2017
Contact: Jon Pishney, 919.707.8083. Images available upon request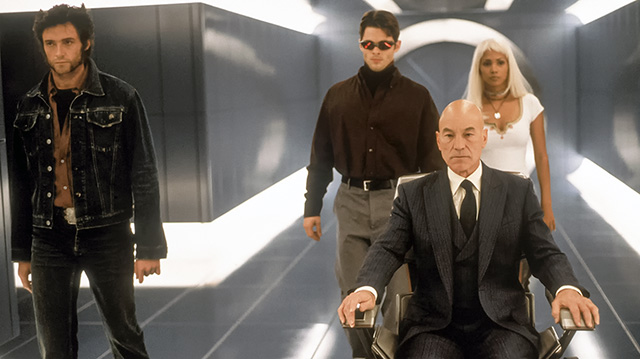 RALEIGH, N.C. — In the X-Men universe, mutations in human genes lead to amazing enhancements of physical and mental abilities. But what do the fields of genetics and evolution have to say about this premise? Can people and animals really gain superpowers by changing their genes? Find out when the North Carolina Museum of Natural Sciences shows "X-Men" on the big screen Friday, June 30, 7 p.m. All mutants welcome!
"X-Men" (2000, PG-13) was the first film released in the X-Men series, which is now the eighth highest-grossing film series of all time. The film features an ensemble cast of mutants — including Hugh Jackman as Wolverine, Halle Berry as Storm, and Patrick Stewart as mutant headmaster Prof. Xavier — who must battle Magneto and his eclectic band of mutated miscreants. Beyond the expensive special effects and fight sequences (of which there are plenty), "X-Men" also explores several deeper narratives, particularly regarding the discrimination faced by mutants in the X-Men's world. The film was nominated for a Hugo Award for "Best Dramatic Presentation" by the World Science Fiction Society.
Beginning at 5:30, you can explore superhero-themed science stations while enjoying live music from Loos Change, plus Carolina-style hotdogs and drinks — including local craft beers. At 7 p.m., the Museum shows "X-Men" on the big screen, then after the show, hear from Museum scientist Magdalena Sorger to find out what the movie got right or wrong, scientifically speaking.
Final Fridays take place on the last Friday of each month. A/V Geeks' Skip Elsheimer provides a fun night of trivia and tongue-in-cheek commentary on popular science-themed movies as well as samples from his vault of 24,000+ short films. Movies are also complemented by experts and hands-on science stations related to each night's theme. Dinner (such as sliders or tacos), drinks (including NC beer and wine) and popcorn will be available for purchase before the show. Admission: $5/person. For more information, a list of future Final Fridays, or to buy tickets, visit naturalsciences.org/finalfridays.