For immediate release ‐ May 05, 2017
Contact: Jon Pishney, 919.707.8083. Images available upon request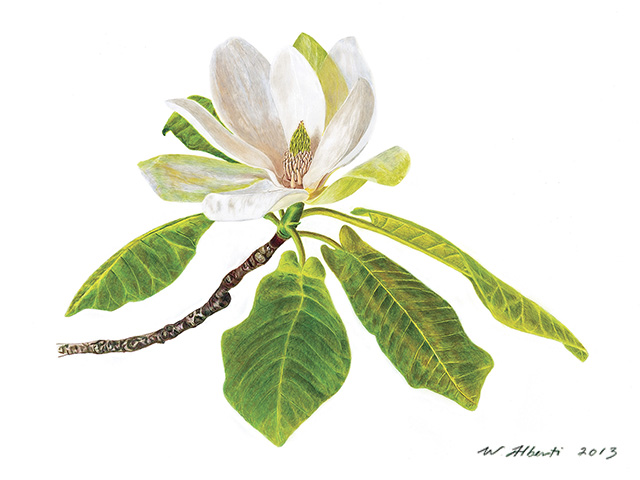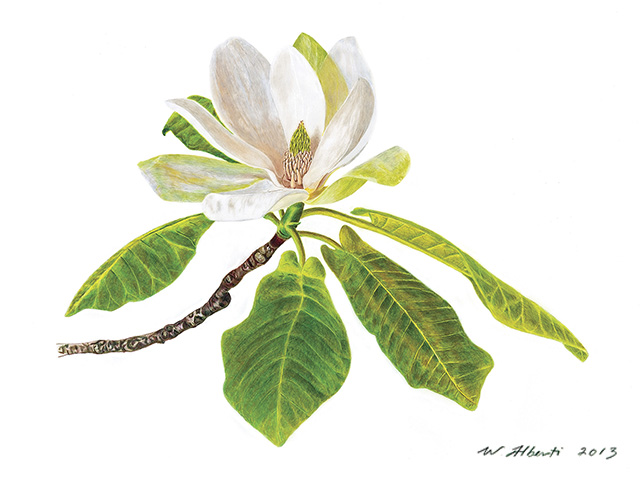 RALEIGH — The North Carolina Museum of Natural Sciences' Nature Art Gallery presents "Southeast Natives," a selection of work by North Carolina Botanical Artists. The show runs Friday, May 5 through Sunday, May 28. A Gallery reception honoring the artists will be held Saturday, May 6 from 2 to 4 p.m.
The North Carolina Botanical Artists are a local chapter of the American Society of Botanical Artists. The ASBA is an international group of botanical artists that share a love of plants and a desire for fun, and have a love of art. They are a supportive community that helps each other grow as artists and have collaborated to produce "Southeast Natives," which features local plants — from edible berries to stately trees, and from rare wildflowers to nostalgic favorites. Beyond their obvious beauty, native plants are crucial for the survival of insects, birds and other animals. Conserving native plants helps protect local wildlife by providing the food and shelter they can't find from introduced or invasive species.
The ASBA's vision is that "botanical art will be considered a significant, relevant and respected contributor to 21st century art, recognized for its unique power to educate, promote ecological awareness and enrich our lives." Many of the artists have Certificates of Botanical Art and Illustration from the North Carolina Botanical Garden. All newcomers are warmly welcomed to join the NCBA quarterly meetings and contribute to their blog at ncbotanicalartists.blogspot.com.
The Nature Art Gallery is located on the top floor of the Museum Store (1st floor, main building). Store hours are Monday through Friday, 10 a.m. to 4:45 p.m.; Saturday, 9 a.m. to 4:45 p.m.; and Sunday, noon to 4:45 p.m. All exhibited art is for sale. For more information about the Nature Art Gallery, call 919.707.9854.
---
The North Carolina Museum of Natural Sciences (11 W. Jones St. and 121 W. Jones St.) in downtown Raleigh, is the state's most visited cultural attraction. It is an active research institution that engages visitors of every age and stage of learning in the wonders of science and the natural world, drawing them into the intriguing fields of study that are critical to the future of North Carolina. Hours: Mon.- Sat., 9 a.m.-5 p.m., and Sun., noon-5 p.m. Admission is free, however donations are appreciated and accepted. Visit the Museum on the Web at www.naturalsciences.org. Emlyn Koster, PhD, Director; Susi H. Hamilton, Secretary, N.C. Department of Natural and Cultural Resources; Roy Cooper, Governor.