For immediate release ‐ February 06, 2017
Contact: Jon Pishney, 919.707.8083. Images available upon request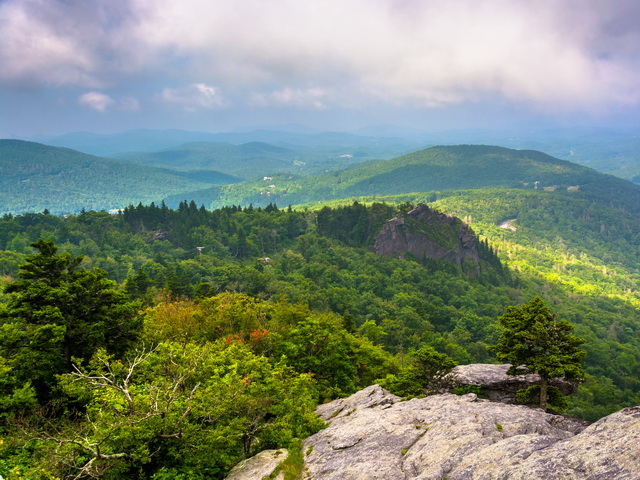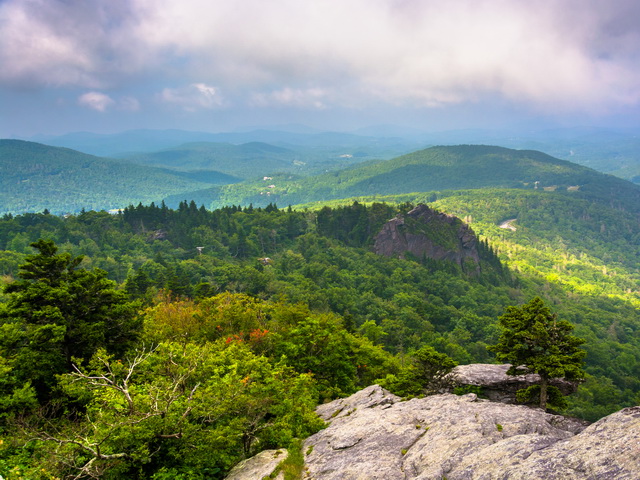 RALEIGH, N.C. — From to the Core Sound Waterfowl Museum to the Highlands Nature Center, 41 science centers across the state will soon be receiving grant awards as part of the $2.44 million North Carolina Science Museums Grant Program. The program is one of the many ways that the State of North Carolina invests in sustaining and advancing one of the most diverse and widespread networks of science museums in the country. Grants were awarded based on criteria that promote the priorities of state government, with a primary goal of enhancing STEM (Science, Technology, Engineering and Mathematics) education opportunities for the public, particularly in low resource communities.
"These museums are critical resources for schools and communities in providing learning experiences in and out of the classroom that enhance science literacy," says Charles Yelton, Chief of Regional Networks for the North Carolina Museum of Natural Sciences and lead administrator of the Grant Program. The awards, which ranged from $51,912.92 to $76,912.92, will be applied to the 2016-2017 fiscal year budgets of these science centers. The 40 most economically distressed counties are designated as Tier 1 (which received the largest awards), the next 40 as Tier 2 and the 20 least distressed as Tier 3. A full list of centers receiving grant awards is below.
Tier 1: Port Discover, Discovery Place Kids (Rockingham), Aurora Fossil Museum, Exploration Station, KidSenses Children's Museum, Sylvan Heights Bird Park, Roanoke/Cashie River Center, Highlands Nature Center, NC Estuarium, Rocky Mount Children's Museum and Science Center.
Tier 2: Grandfather Mountain Stewardship Foundation, Go-Science, Mt. Airy Museum of Regional History, FascinateU, Cowan Museum of History and Science, Pisgah Astronomical Research Institute, Dan Nichols Wildlife and Nature Center, Imagination Station, Catawba Science Center, A Time for Science, Schiele Museum of Natural History, Walter Stasavich Science and Nature Center/Love a Sea Turtle.
Tier 3: Core Sound Waterfowl Museum, Greensboro Science Center, Museum of Coastal Carolina and Ingram Planetarium, Marbles Kid's Museum, ScienceWorks/Children's Museum of Winston-Salem, Iredell Museums, Hands On! Children's Gallery, Carolina Raptor Center, Children's Museum of Wilmington, Cape Fear Museum of History and Science, Asheville Museum of Science, Discovery Place, Western North Carolina Nature Center, North Carolina Museum of Life and Science, Discovery Place Kids (Huntersville), Charlotte Nature Museum, KidZu Children's Museum, Morehead Planetarium and Science Center, North Carolina Botanical Gardens.
For more information about the North Carolina Science Museums Grant Program or to apply for consideration in next year's program, visit ncmuseumgrant.naturalsciences.org.
---
The North Carolina Museum of Natural Sciences (11 W. Jones St. and 121 W. Jones St.) in downtown Raleigh is an active research institution that engages visitors of every age and stage of learning in the wonders of science and the natural world, drawing them into the intriguing fields of study that are critical to the future of North Carolina. Hours: Mon.- Sat., 9 a.m.-5 p.m., and Sun., noon-5 p.m. Visit the Museum online at www.naturalsciences.org. Emlyn Koster, PhD, Museum Director.
The N.C. Department of Natural and Cultural Resources (NCDNCR) is the state agency with a vision to be the leader in using the state's natural and cultural resources to build the social, cultural, educational and economic future of North Carolina. NCDNCR's mission is to improve the quality of life in our state by creating opportunities to experience excellence in the arts, history, libraries and nature in North Carolina by stimulating learning, inspiring creativity, preserving the state's history, conserving the state's natural heritage, encouraging recreation and cultural tourism, and promoting economic development. For more information, visit www.ncdcr.gov.