For immediate release ‐ June 08, 2017
Contact: Jon Pishney, 919.707.8083. Images available upon request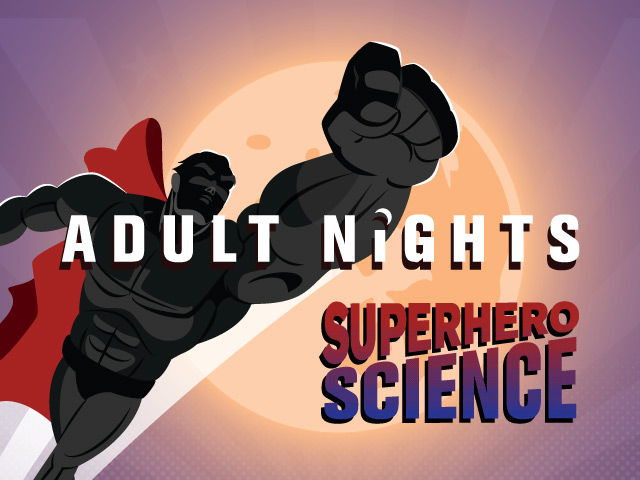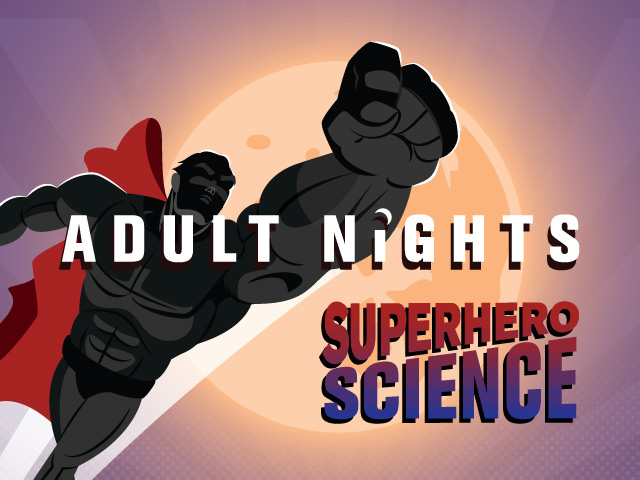 RALEIGH, N.C. — Can humans use echolocation, develop immunity to electricity, or resist being burned by boiling water? Learn what makes real-life superheroes tick and how science is uncovering the secrets behind their superpowers when the North Carolina Museum of Natural Sciences hosts "Adult Night: Superhero Science" on Thursday, June 22, 7–10 p.m. Plus, create your own superhero profile, see how your powers stack up against the natural world, and watch a live demo of how to punch like Superman. Do you have what it takes to wear the cape? Find out at "Adult Night: Superhero Science." Mutants welcome!
Twenty-one and overs are invited to:
Dance in the Daily Planet to the musical stylings of DJ Al-Ski Love of SPIN.
Create your own Superhero: Explore origins and develop abilities.
Craft shields and gadgets with the Scrap Exchange of Durham.
Master Your Powers: Conquer mental and physical trials.
Hang Like Spiderman on our Velcro Wall.
Punch Like Superman: Live martial arts demonstration.
Battle of the Professor Xs, live animals, trivia and more!
Tickets are $15 per person, or $10 for Museum members. Beer, wine, cocktails and food will be available for purchase. You must be 21 years or older to attend. A photo ID is required for entry. Visit naturalsciences.org or the Museum's Box Office to purchase tickets. The event is sponsored by White Street Brewing Co.
The North Carolina Museum of Natural Sciences in downtown Raleigh (11 and 121 W. Jones St.) is an active research institution that engages visitors of every age and stage of learning in the wonders of science and the natural world, drawing them into intriguing fields of study that are critical to the future of North Carolina. Hours: Mon.– Sat., 9 a.m. –5 p.m., and Sun., noon–5 p.m. General admission is free. Visit the Museum online at www.naturalsciences.org. Emlyn Koster, PhD, Museum Director.