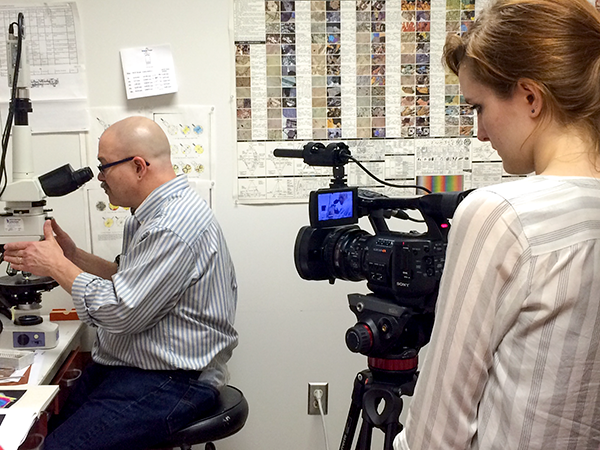 Grades 9-12 (NOT BEING OFFERED IN 2018-2019)
This program will enable teens to showcase their talents and skills in science communication and multimedia journalism. Under the instruction of highly skilled professionals, teens will become science communicators. Working with Museum staff and within the Museum collections, participants will learn to combine text, images, sound, videos and graphics into exciting content to share with the public. This multifaceted multimedia program will build students' skills in communication, teamwork, and networking, while students gain real-world experience in production and journalism.
Posts by Teen Newsroom producers on the Museum Blog
Application-based program.
Fee: $50/year. Fee covers classroom materials, meeting snacks, and Teen Newsroom polo shirt.
---
Staff