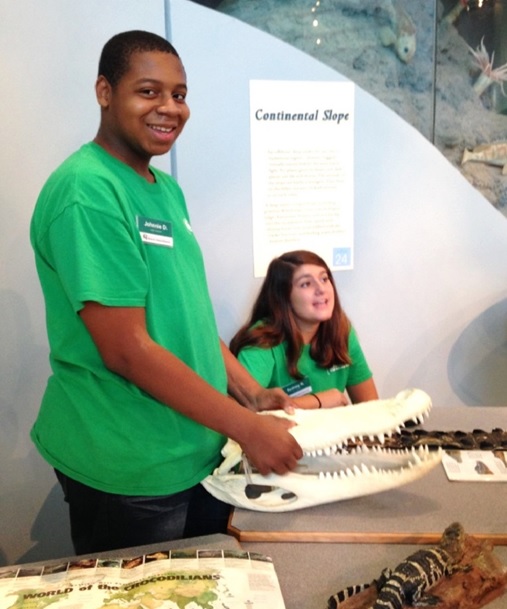 Rising Grades 9-12 (in 2020-2021 school year)
Junior Volunteers are teenagers who are passionate about communicating the wonders of science and the natural world with others. Junior Volunteers assist and interact with the public and provide them with the opportunity to have up-close, hands-on experiences with natural history objects from the Museum's collections. Volunteers commit to weekly 3-hour shifts for 10 weeks, June–August. Volunteer shifts are on Tuesdays, Wednesdays and Thursdays during the summer.
Fee: $50/year. Fee covers orientation, food for end-of-year party and Junior Volunteer T-shirt and nametags.
This program is currently full and we are not accepting applications at this time. Applications for our 2020 summer program will open in January, 2020.
Please note that this application-based program is highly competitive and we receive more applications than we can accept. Program runs on a summer schedule, June–August.
Watch this video to hear first-hand about the program from volunteers and their parents:
---
Staff