For immediate release ‐ August 01, 2018
Contact: Jon Pishney, 919.707.8083. Images available upon request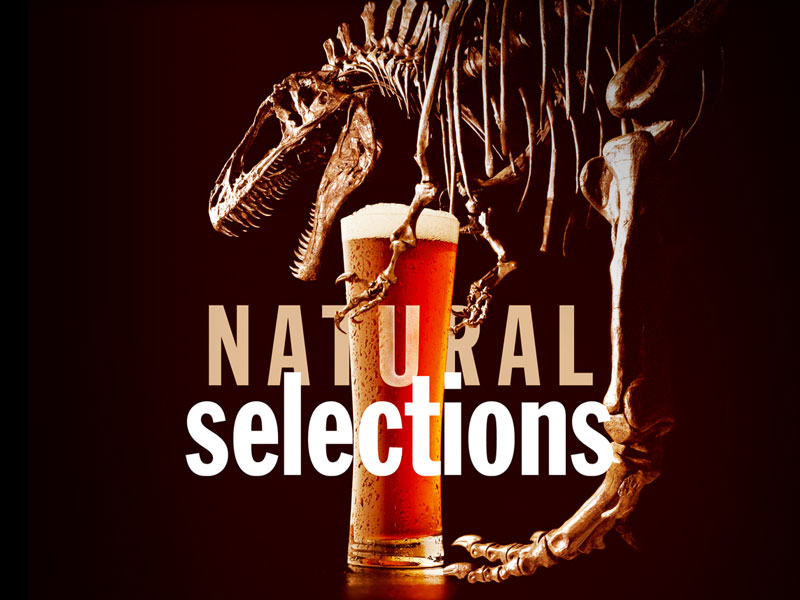 RALEIGH — Join brewers from the Triangle area and beyond at the North Carolina Museum of Natural Sciences in downtown Raleigh for a one-of-a-kind evening of beer and science. At this 5th annual sampling session — held Friday, August 17, 7–10 p.m. — more than 20 North Carolina breweries will offer unique creations fitting the Museum's natural science focus. Attendees can also enjoy live music by The Hey Brothers, hands-on science-of-beer activities, interactive games and more.
Attendees can learn what makes lagers unique and enjoy demonstrations of grain selection, active fermentation, and lager yeast vs. ale yeast. Or discover the historical significance of bacteria and wild yeast in beer and wine production. View examples of bacteria and wild yeast under a microscope and learn how today's resurgence of spontaneously fermented products makes it possible to experience what beer and wine might have tasted like thousands of years ago.
You can also enter Mazes & Brain Games, the Museum's current featured exhibition, at no extra charge during the event — put your brain and body to the test as you maneuver your way through this mind-boggling collection of 3D puzzles and full-body games. Try your hand at cornhole while wearing "beer goggles" — prism goggles that mimic the visual impairment of intoxication — and see how your coordination suffers "under the influence" with members of NC State's Meitzen Lab. You can get nostalgic with Giant Jenga®, Rock 'em Sock 'em Robots®, and more. Food will be available for purchase from Chirba Chirba Dumpling Truck, The Humble Pig, California Taco, Uncle Dave's Kettle Korn and the Acro Café.
Tickets are $40 general admission, $65 for access to the VIP Lounge, and are available now at naturalsciences.org/beer or from the Museum Box Office. Ticket price includes collectible Natural Selections tasting glass. You must be 21 or older to attend. Photo ID is required for entry.
Natural Selections is sponsored by Aviator Brewing Co., Big Boss Brewing Co., Bombshell Beer Co., Bond Brothers Beer Co., Brüeprint Brewing Co., Carolina Brewing Co., Carolina BrewScene, Clouds Brewing, Compass Rose Brewery, Deep River Brewing Co., Fortnight Brewing Co., Fullsteam Brewery, Hi-Wire Brewing, The Mason Jar Lager Co., Morgan Ridge Railwalk Brewery, Mother Earth Brewing, NC State Brewery, New Belgium Brewing, Oak & Dagger Public House, Ponysaurus Brewing Co., Raleigh Brewing, R&D Brewing, Rocky Top Catering, Tap the Triangle, Trophy Brewing Co., and White Street Brewing Co., in partnership with the Craft Beer Collective, Epiphany Craft Malt, NC Beer Guys and NC State University. All proceeds benefit the Friends of the NC Museum of Natural Sciences to support Museum programs, research and exhibits.
---
The North Carolina Museum of Natural Sciences in downtown Raleigh (11 and 121 W. Jones St.) is an active research institution that engages visitors of every age and stage of learning in the wonders of science and the natural world. Emlyn Koster, PhD, Director. Hours: Monday–Saturday, 9 a.m.–5 p.m., and Sunday, noon–5 p.m. General admission is free. For more information, visit naturalsciences.org.