Natural Selections :: Activities :: What's on Tap :: Become a Catalyst
Check back for beer and cider selection updates.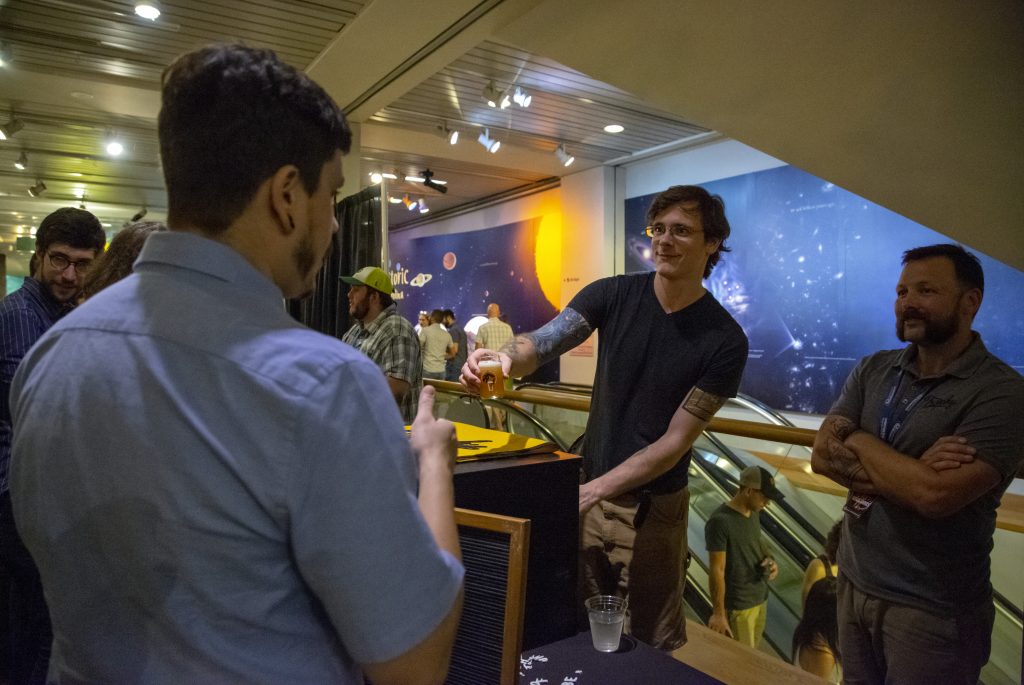 BEER, CIDER AND MEAD SELECTIONS
GigaBlaster NEIPA, 3Bones Kolsch
Aviator Brewing Co.
Trail Guide IPA, F2 Cherry Sour
Big Boss Brewing Co.
Head Over Hops, Oktoberfest
Bombshell Beer Co.
And That's the Tea, Blonde Roast
Bond Brothers Beer Co.
Brett Saison, Saison de Brue – Fig & Honey Saison, Red White & Brue – Hefewiezen with Blueberry/Strawberry, Barrel Aged Midnight Blue – Stout
Brüeprint Brewing Co.
Wild Bull, Upcide Down
Bull City Ciderworks
Carolina Pale Ale, Be Like Mike NE IPA
Carolina Brewing Co.
Mango Weisse, All Things Coffee
Clouds Brewing
Trade Root Ginger Wheat, Tidal Break IPA
Compass Rose Brewery
Eli's Amber, Mesopotamian Style Beer
Cotton House Craft Brewers
Pumpkin Pie Porter, Mango Tango Foxtrot IPA
Deep River Brewing Co.
Humidity Pale Ale, TBD
Fullsteam Brewery
Mango Green Tea Mead, Strawberry Guava Mead
Honeygirl Meadery
Emperor's Select, Flamenguin
Naughty Penguin Hard Cider
Old Tuffy — Premium Lager, Voodoo Ranger Juicy Haze IPA
New Belgium Brewing Co.
Baltic Porter, Don't Be Mean to People: A Golden Rule Saison
Ponysaurus Brewing Co.
Raspberry Belltower – Berliner Weisse, First Squeeze – Blood Orange Wheat Ale
Raleigh Brewing Co.
Foam Party Pilsner, Cloud Surfer IPA
Trophy Brewing Co.
Kölsch, Relaxession
White Street Brewing Co.
Wild Light Lambic
Wolfpack Brewery
---
In the VIP Lounge
Enjoy custom food pairings by Rocky Top Catering and exclusive beer and cider selections not available on the general admission floor from Bond Brothers Beer Co., Bull City Ciderworks, Raleigh Brewing Co., and Wye Hill Kitchen + Brewing.
On the menu
Whipped First Squeeze beer cheese with blackened pork rinds and blood orange jalapeño marmalade
Oysters on the half shell with Bond Brothers mignonette and andouille oil
Black bean sliders with house potato chips and French onion dip
Smoked quail with buffalo dry rub, cornbread panzanella and grilled scallion chimichurri
Duck or cauliflower pastrami on a steamed bun served with sun swept napa and Pinky Hibiscus mostarda
Mango Hefeweizen Jerk Chicken
On tap
Core Sound Stout
Bond Brothers Beer Co.
Pomme Solo Crimson Crisp, Sweet Carolina
Bull City Ciderworks
Pinky – Hibiscus Witbier
Raleigh Brewing Co.
Mango Express Fruited Hefeweizen, Triple Reserve Belgin Ale
Wye Hill Kitchen + Brewing