Natural Selections :: Activities :: What's on Tap :: Become a Catalyst
All activities are from 7-10pm unless otherwise noted.
Live Science with Beer
WRAL 3D Theater: 8pm, 9pm
NCMNS
It's science…with beer! Check out beer pranks, beer spheres, and backyard barbecue science you can definitely do at home in this live action science show.
Malt Sensory Analysis
Epiphany Craft Malt
Hops and yeast both contribute to a beer's flavor and aroma, but how much do you know about malt and how it's made or where it comes from? Come by and partake in sensory panels to learn about how different small grains are turned into malt, what they taste and smell like, and how that influences the end beer.
Drunk Animal Superlatives
NCMNS
Which animal is least likely to get a FUI (Flying Under the Influence) citation? Which is most likely to steal your drink? Find out at the Drunk Animal Superlatives!
Citizen Science: Microbes & Monkeys
Genomics & Microbiology Research Lab, NCMNS
See how the scientists in the Genomics & Microbiology Research Lab use DNA to study microbes (bacteria and yeast). Learn about the microbes that give cheese its flavor and sample cheeses from Cabot Creamery. Explore citizen science opportunities to get involved in the lab's research by participating in a cheese survey & investigating monkey health by identifying blood cells!
Hops Farming
Running Turtle Hops Farm
Check out locally grown hops and learn about our relationship with the NCSU Agriculture Department.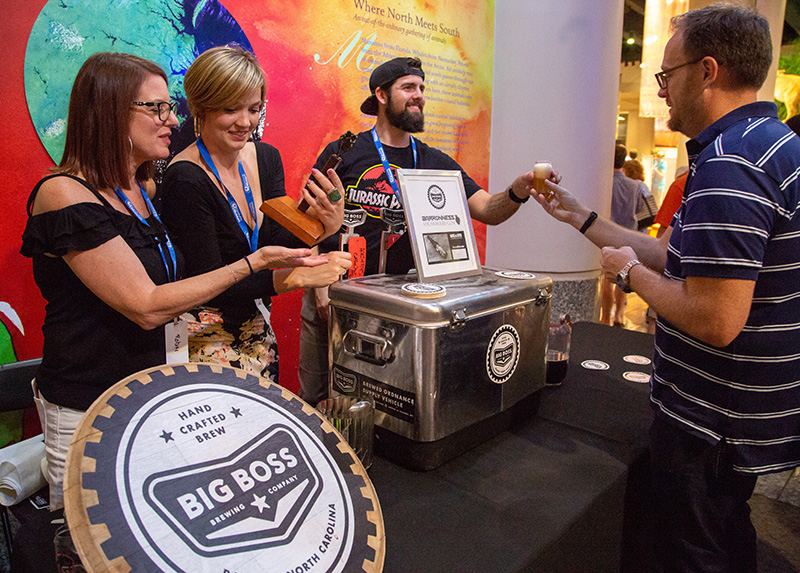 People's Choice Award
NCMNS
Vote for your favorite beer during the event and award the 4th annual Natural Selections People's Choice Award to one lucky brewery. Will defending champions Big Boss Brewing Co. hold on to the title or will a new brewery be crowned? Vote by 9:30pm. Winning brewery will be announced from the main stage on the first floor at 9:45pm.
Roaming Naturalists
NCMNS
Long line at your favorite brewery? Keep an eye out for our Roaming Naturalists. They'll be roaming the floors with natural history specimens to keep you entertained and informed as you wait for the next pour.
---
Interactive Game Room
"Beer Goggle" Cornhole
NC State University, The Meitzen Lab
Explore the simulated effects of alcohol on sensorimotor activity and plasticity using prism goggles to play cornhole.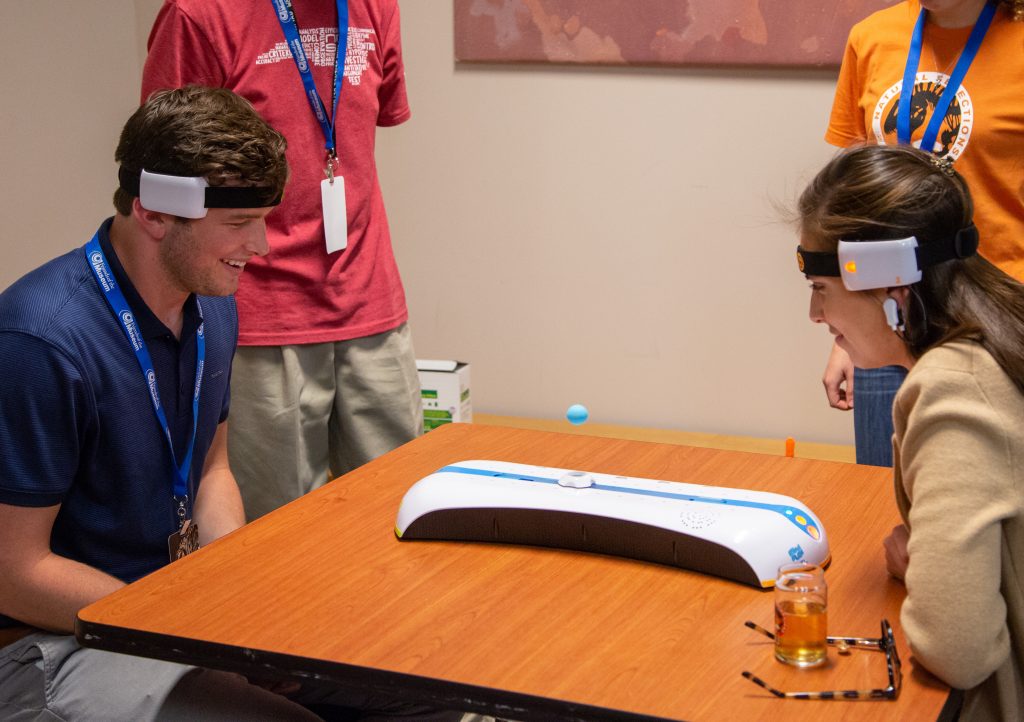 Mindflex Duel
NCMNS
Challenge your friends to a duel of concentration. Use your brain power to levitate a ball into your opponent's zone to claim victory.
Plus: Giant Jenga, Rock 'em, Sock 'em Robots, Operation and more!