Museum Tours Just for Members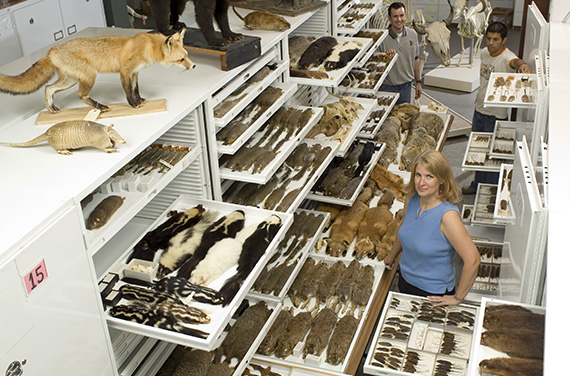 Members of the Museum get an exclusive behind-the-scenes look at Museum labs and collections, learn about the latest research and enjoy special access to normally restricted areas of the Museum.
Join or Renew Your Membership today!
Each session can accommodate up to 25 members, depending on the location of the tour. All ages are welcome. No strollers allowed. See individual dates/times for details.
Members will receive the registration link in a "Members Exclusive" e-newsletter, which will be sent to the email address associated with your membership, during the month prior to each set of tour dates. Direct any questions to the Membership Office at catherine.perkins@naturalsciences.org or call 919.707.9296.
Tour Dates
Upcoming Member Tour Dates:
February 9, 2019
March 30, 2019
May 23, 2019
June 29, 2019
Stay tuned for details!
2018
Prairie Ridge: Summer Gardens
Mammalogy: Return of the Whales
Astronomy & Astrophysics: Star Formation & Black Holes – FULL
Friday, April 20, 2018
Tour Group 1:  10:30am – 11:00am
Tour Group 2:  11:00am – 11:30am
Solar Observing (Weather Prmt.): 11:30am – Noon
Saturday, April 21, 2018
Tour Group 1: 1pm – 1:30pm
Tour Group 2: 1:30pm – 2pm
Solar Observing (Weather Prmt.): 2:00pm – 2:30pm
Evolutionary Biology & Behavior: Ants, Art, and Science
Biodiversity: Exploring Nature's Diversity