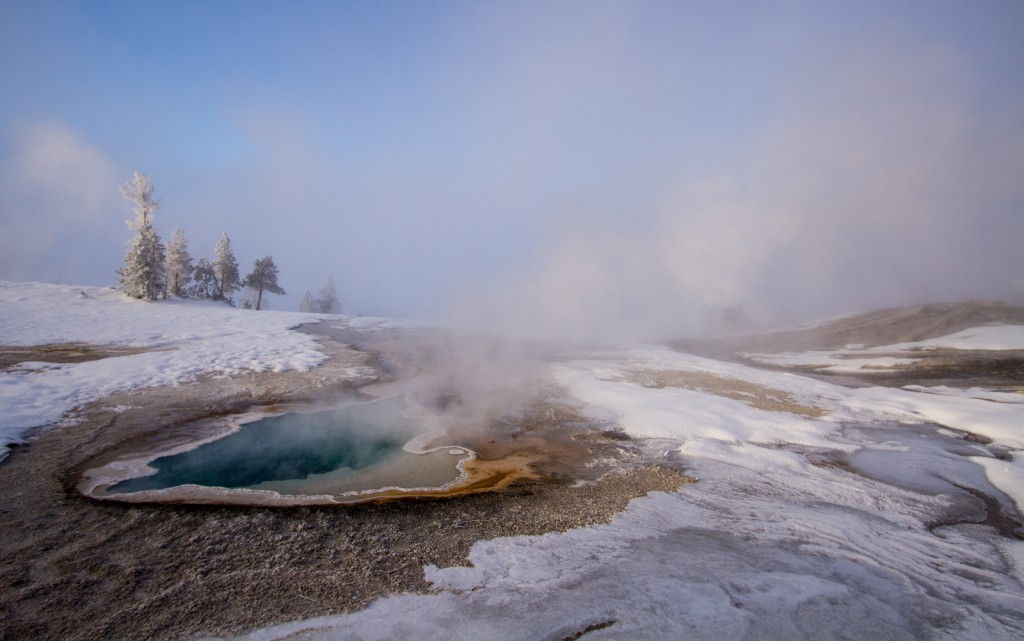 Glimpse the spectacular natural wonders of America's first National Park and discover its charismatic inhabitants — elk, wolves, bison and more. Explore the connections between Yellowstone and North Carolina and discuss how to link your experiences to the classroom. Via the Yellowstone in Winter blog, your students will be able follow our adventures in this winter paradise by reading daily journals and viewing pictures of the incredible beauty and wildness that we experience.
Credit: 60 contact hours toward CEUs or Criteria II/III for North Carolina's Environmental Education Certification Program
Scholarship: The Simple Gifts Scholarship is provided through the generous support of the Simple Gifts Fund, which strives to enrich and improve the lives of motivated, rural eastern NC teachers and their students. The Simple Gifts fund seeks to provide scholarships to teachers who recognize the value of inquiry, who understand the power of knowledge, and who appreciate the importance of inspiring excellence in their students. Applicants who are chosen to participate in the Yellowstone in Winter Trek, and meet the following criteria, will be eligible for a full scholarship covering the cost of the experience. Once selected, applicants will be responsible for paying a $200 deposit that will be returned to them upon successful completion of the program.
To be considered for the Simple Gifts Scholarship, applicants must:
Be a teacher, guidance counselor, media assistant, or assistant principal in a public school, in one of the following counties:
Beaufort, Bertie, Bladen, Chowan, Columbus, Duplin, Edgecombe, Gates, Greene, Halifax, Hertford, Hoke, Hyde, Jones, Lenoir, Martin, Nash, Northhampton, Pasquotank, Perquimans, Robeson, Sampson, Scotland, Tyrrell, Warren, Washington, Wayne, Wilson
Plan to continue working in their current school system and county during the following school year
Application: Due to the popularity, expense, and extreme conditions of this trek, there is an application process.
Yellowstone in Winter Application
Yellowstone in Winter Supervisor Recommendation
Applications are due by Tuesday, October 15, 2019.
Educators, please make sure your supervisor submits a recommendation by the deadline.
*About one quarter of the trip cost is subsidized by the Teacher Education Fund, therefore there is no Friends of the Museum discount offered for this Educator Trek.