Rethinking Robotics in the Workplace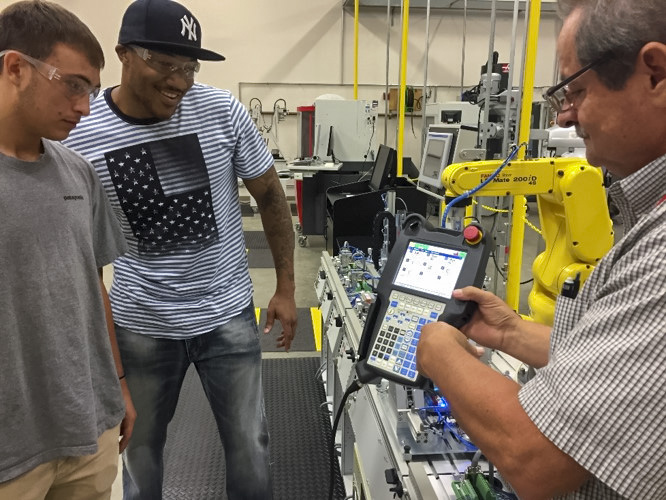 Calling all teens! Interested in engineering and robotics? Join us for a guided tour of the new Mechatronics lab at Southeastern Community College! Attendees will gather in the main entrance foyer of the Sasser Industrial Training Center (T Building); 4564 Old Chadbourn Hwy, Whiteville.
Mechatronics is a branch of engineering that integrates electrical and mechanical engineering.  SCC's Mechatronics Engineering Technology lab provides up-to-date training along with real world experiences that prepare you for a career in advanced manufacturing or automation-based systems.  Mechatronics technical skills including working with industrial robots, programmable logic controllers (PLC) and other automated equipment. This program is ideal for students interested in working with their hands and learning how things are made and how they work.