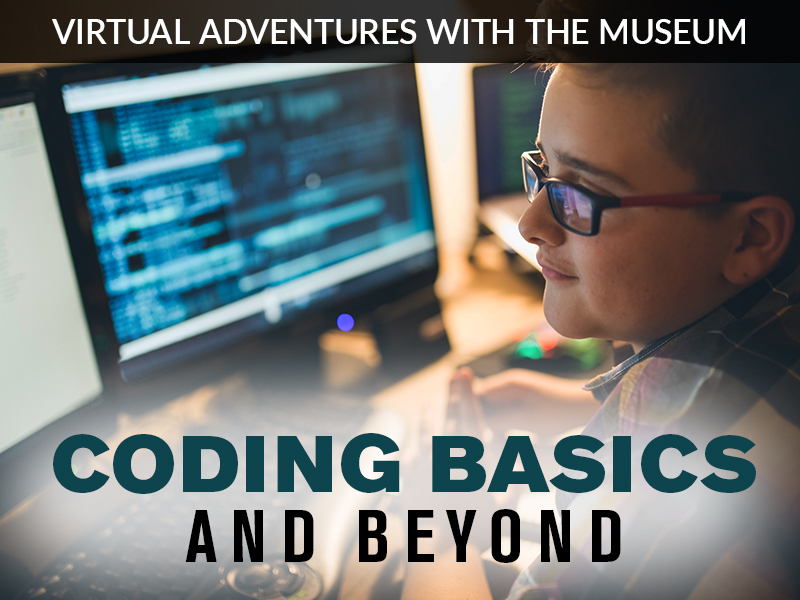 New interactive offering: Start your journey learning computer science the fun way by building games and educational programs completely from scratch using Processing, a powerful, cross-platform Java-based language. Share your custom code with others and interact with the instructors in real time using video conferencing technologies from the comfort of your own home. Through this adventure, you will learn the fundamentals of coding and then go beyond in this accelerated course limited only by your own creativity!
This virtual program uses Google Classroom and YouTube. Each daily session includes both live and pre-recorded content from NCMNS instructors. Students work through daily projects at their own pace.
Course prerequisite: No coding experience is necessary, but proficiency in typing and general computer usage is required. Before the course students must first install Processing and be able to use a personal Gmail account for logging into Google Classroom.
Grade Level: Students must be rising 9th–12th grade in the upcoming 2020/2021 school year.
This program includes five session days:
Day 1:  Monday, August 10 @ 10:00am–5:00pm
Day 2:  Tuesday, August 11 @ 10:00am–5:00pm
Day 3:  Wednesday, August 12 @ 10:00am–5:00pm
Day 4:  Thursday, August 13 @ 10:00am–5:00pm
Day 5:  Friday, August 14 @ 10:00am–5:00pm
Registration has been cancelled for this program
Registration deadline is Monday, August 3 @ 8:00am.
Questions: Please email matthew.faerber@naturalsciences.org.