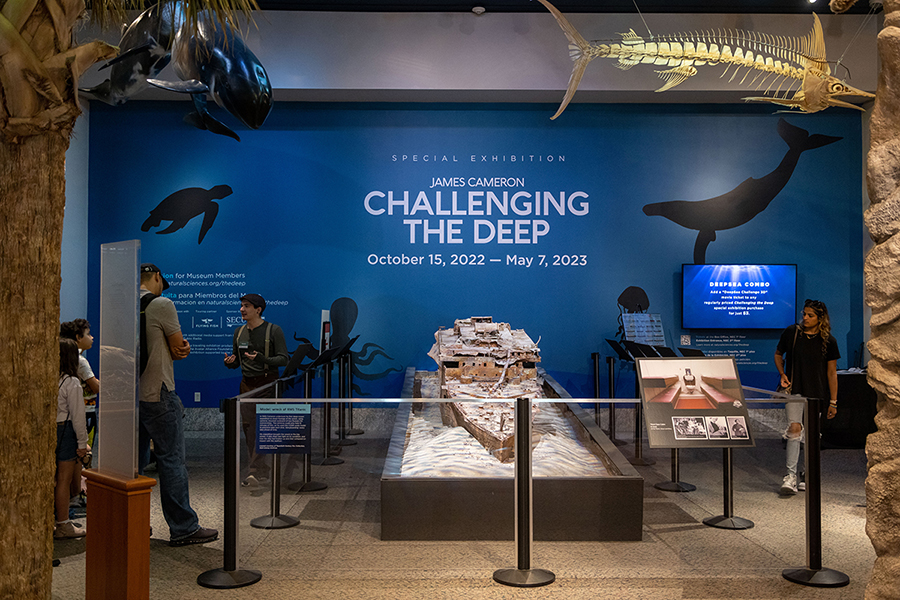 Photo by Karen Swain/NCMNS.
On April 10, 1912, RMS Titanic, the pride of the White Star Line, left Southampton, England on her maiden voyage. Bound for New York, she was the largest moving object ever constructed and the last word in "comfort and luxury." Her passengers included the richest men in the world, presidential advisors, silent film stars and immigrants looking for a new life in America. Five days later, she would be at the bottom of the North Atlantic.
Join us at the scale model of the wreck, built for the 1997 movie directed by James Cameron, for stories of her passengers and digital reconstructions of her interiors. Return to Titanic and rediscover her lost Edwardian world.
Enjoy this companion experience to the James Cameron – Challenging the Deep special exhibition. This walk-up program will be offered every 30 minutes from noon–2pm on select dates thru May 7. Meet your guide at the Titanic model on the back wall of the first floor of the Nature Exploration Center, next to the WRAL 3D Theater. No ticket required.