Can You Dig It?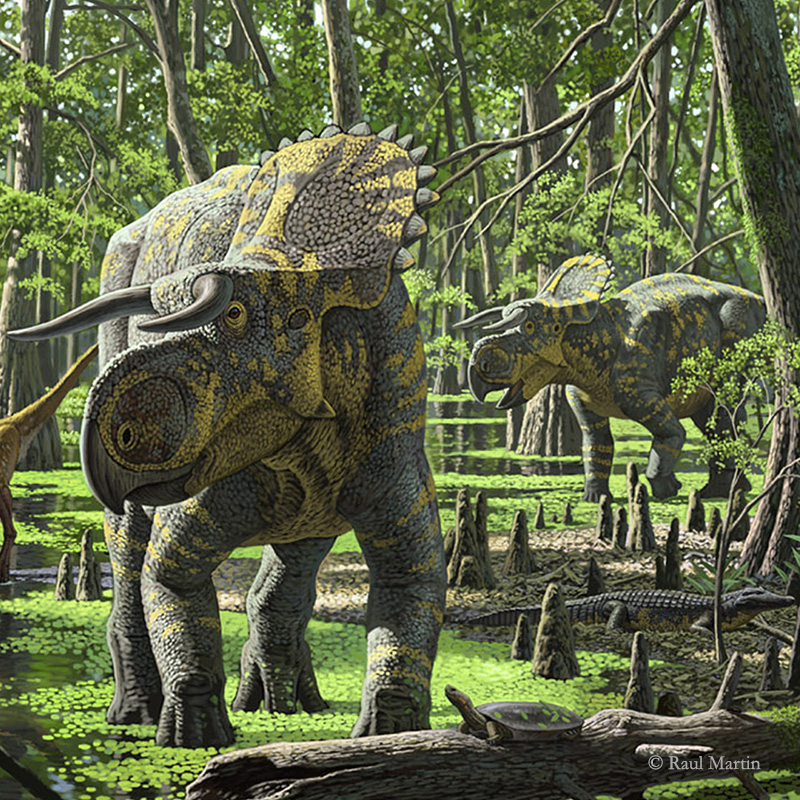 Nasutoceratops by Raul Martin.
Ceratopsian (horned) dinosaurs are one of the most iconic and successful groups of dinosaurs to ever exist, evolving such notable forms as Triceratops and persisting as a group for over 90 million years of Earth's history. During their existence ceratopsians evolved some of the most distinctive skulls among terrestrial vertebrates with some taxa sprouting an elaborate array of horns and bony bosses and attaining skull lengths of nine feet (≈ 2.7 meters)! Come explore the world of horned dinosaurs and discover the fascinating diversity and evolutionary history of one of the most remarkable groups of dinosaurs to have ever existed.
About Our Speaker

Eric Lund is the paleontology lab manager at the NC Museum of Natural Sciences and is currently completing his PhD in Biological and Geological Sciences at Ohio University. Eric is interested in the paleobiology and functional morphology of ceratopsian (horned) dinosaurs and faunal evolution in the Western Interior Basin during the Cretaceous Period. He has conducted paleontological field work in western North America including Utah, Wyoming, Montana, and New Mexico and around the world including Mexico, Tanzania and Madagascar. Through his work, Eric has had the pleasure of naming several new taxa of ceratopsian dinosaur including Nasutoceratops and Machairoceratops both from southern Utah.