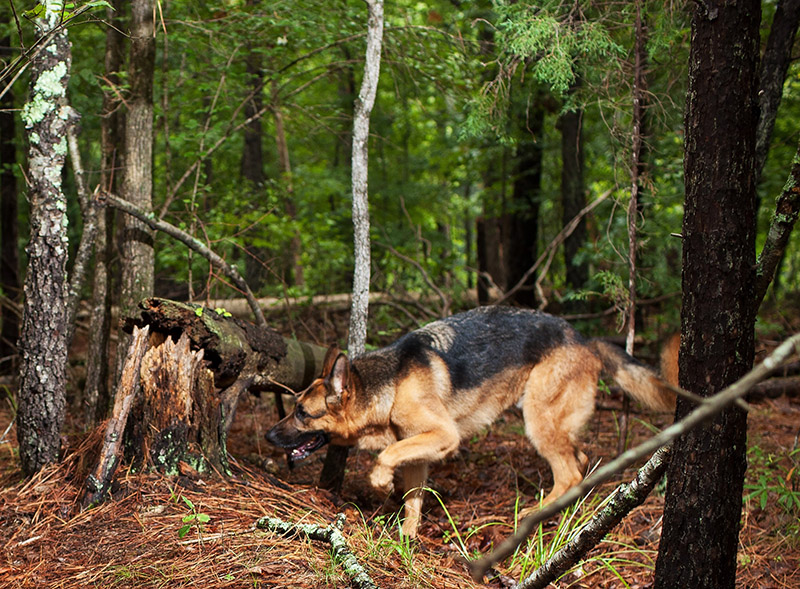 Solo the cadaver dog. Photo: D.L. Anderson.
This interactive presentation shows how cadaver dogs have helped law enforcement and other agencies find the missing and dead for decades. Scent-detection dogs have amazing noses, but their noses are just part of helping solve complicated criminal cases. Geologists, forensic experts and investigators are all part of a team that helps solve the mysteries behind the missing.
About our speaker
Cat Warren is an English Professor at NC State University and the New York Times bestselling author of "What the Dog Knows: Scent, Science, and the Amazing Ways Dogs Perceive the World." The book tells the story of learning to work with her impossible young shepherd as a cadaver dog to find the missing and dead.
Cat grew up in the country in Oregon, worked as a newspaper journalist for many years across the United States, and now writes, teaches at North Carolina State University, and plays with dogs.
---