The STEM Career Showcase for Students with Disabilities is an annual educational event where attendees meet role models with disabilities who have thriving careers in STEM fields.
The 2019 STEM Career Showcase for Students with Disabilities will be at 10am on Tuesday, October 15. Registration is required. We will be livestreaming the event for those who are unable to attend in person. The link will be provided closer to the event date.
Keynote Speaker
Dr. Shaun Kane, Professor of Computer Science at the University of Colorado, Boulder, will serve as the 2019 STEM Career Showcase for Students with Disabilities keynote presenter. Dr. Kane's research focuses on the Universal Design of physical computing with his primary interests being accessible user interfaces and mobile human-computer interaction.  His research explores ways to make mobile devices easier to use, especially for people with disabilities.  He is the Director of the Superhuman Computing Lab which is devoted to research on accessible, mobile, wearable, and do-it-yourself technologies.  In 2016 Dr. Kane was named the University of Washington's Information School Distinguished Alumnus.
Panelists
Jessica Andreasen hails from Florida and holds a Bachelor's of Science in Marine Biology from Nova Southeastern University. An award-winning naturalist and environmental educator, she is also a Florida Master Naturalist, Project WILD facilitator and Certified Interpretive Guide. In 2016, Jessica chose to undergo cochlear implant surgery, a journey she describes as an incredible learning experience, discovering a newfound appreciation both for her job and for the deaf community. She is proud to now serve as the Head of Volunteer and Intern Experiences at the NC Museum of Natural Sciences, where it is her hope provide support and advocacy for people of all abilities and walks of life to pursue careers in STEM fields. Always looking for opportunity to grow, you will often find Jessica attending lectures, workshops and guided tours as she works towards her EE certification. In her spare time, she enjoys exploring all North Carolina has to offer – especially the food! – with her husband and dog.
Derrick Dreier is a Raleigh, North Carolina native who is a senior at NC State University pursuing a Bachelor's of Science in Business Administration with a concentration in Finance. Derrick is in the process of completing NCSU's Business Analytics Honors Program where he utilizes a wide range of coding languages and software including SAS, R, Python, SQL, Access and Tableau to clean, manipulate, visualize and model large scale datasets. In addition to his academic endeavors, he enjoys being highly involved on campus as he is a member of seven on-campus organizations, three of which he holds positions in. Constantly looking to push himself to reach his full potential, you can likely find him dedicating his remaining free-time to the development of his company. This has led him to teach himself Adobe Illustrator and Photoshop in order create design templates for his clothing line and allows him to leverage his analytic background to make business decisions. Derrick has lived with narcolepsy his whole life and uses it as one of the primary motivating forces behind his work ethic. As he approaches graduation he is keeping his options open, exploring full-time possibilities in the realm of business/ technology consulting as well as continuing his education in a Masters of Global Luxury Management program.
Louis Vaught is a Graduate Researcher in the Civil Engineering Department at the University of Illinois at Urbana-Champaign (UIUC). His research is focused on using supercomputers to automatically design buildings, which involves simulating lots of different designs and picking the best option. He has recently branched out into forensic investigations, by using automated design approaches to search for computer models that match the real-world data. In his spare time, he likes to tinker with 3D printers, and he is in the process of building a person-sized 3D printer to replace missing interiors in classic cars.
Moderator
Katherine Hunt is the manager of Ingram Planetarium in Sunset Beach NC, and a researcher in cognitive and educational psychology with a focus on science literacy. Having a lifelong love of the sciences, Katherine faced her challenges in mathematics head-on during her undergraduate work at Coastal Carolina University. While taking some education courses she learned more about dyscalculia, a cognitive disorder that impacts a person's ability to process numbers. Having experienced firsthand these challenges all through school, college notwithstanding, she began the journey to a diagnosis. Now, in addition to working in science education research, Katherine is passionate to share the message that there are many roles that make science work and that even those who are challenged in the traditional fields of STEM can lend their gifts to the scientific community.
Register as an individual here*

*Note: Registration is FULL in the Special Exhibit Hall. But you may still register for overflow seating in the Daily Planet Theater, where we will be livestreaming the event.
---
Check out highlights from last year's event here !
Interested in past events? Watch the archived recordings here.
Opportunity Fair
To provide additional resources for students to learn about STEM careers and engage with successful STEM professionals, the 2019 Showcase will include an Opportunity Fair (see exhibits below) where representatives from a variety of local businesses and organizations will host career booths, interact with the students, share professional insights and experiences, and discuss specific possibilities within their organizations.
Following the keynote and panel discussion, students are encouraged to attend this year's Opportunity Fair, which will have representatives from colleges, universities and industry focused on STEM careers and disability services.
The Accessibility Experience by LCI Tech
LCI Tech
Nearly 20% of Americans live with a disability. As digital content becomes more ubiquitous, many of them are being left behind. That's where we come in. Using our decades of experience working with employees with disabilities, LCI Tech offers consulting services for digital accessibility.
Arts Access
Arts Access is making the arts accessible to people with disabilities.
Careers at the North Carolina State Crime Laboratory
Department of Justice (State Government)
Come learn about careers within State Government with our state agencies.  Also, get information about the Governor's Page Program, along with information about the Lady Cardinal STEM Program for High Schoolers, along with information about the State of NC Internship Program.
Careers with the State of North Carolina
State of North Carolina (State Government)
Join us to learn about exciting careers at the State Crime Laboratory. Forensic Scientists draw from a variety of scientific fields of study to examine items of evidence left at crime scenes and later provide expert witness testimony in court. The forensic disciplines practiced at the crime lab include Biology & DNA Database, Digital Evidence, Drug Chemistry & Toxicology, Firearms Identification, Latent Evidence, and Trace Evidence.
Carolina Tiger Rescue
Carolina Tiger Rescue is home to about 40 wild cats from a variety of backgrounds and caring for them isn't easy but completely worth it!
Catalyst: Creating Opportunities in STEM for Students with Disabilities
Catalyst is a National Award Winning STEM Program for high school students with disabilities interested in STEM Careers to gain experiences and find opportunities in STEM including: research, internships, labs, field trips, hands-on activities, engineering design, the invention process and much more! Cost is only $50 for the summer and school year program. It is located at the Science House, North Carolina State University!
Coding Robots with SAS!
SAS
This hands-on activity will allow students to code using either printed (braille-enabled) blocks or directly via an iPad, navigating a robot through an obstacle course.
Deaf and Hard of Hearing Services
Division of Services for the Deaf and Hard of Hearing
Come check out resources for students who are deaf or hard of hearing and learn about the various assistive technology available.
Everybody Works!
Division of Vocational Rehabilitation Services
Delve into information about State resources available for people with disabilities who have a goal of competitive, integrated career employment in their future.
GSK Science in Schools
GlaxoSmithKline
Various fun science experiments!
Integrating Tactile Teaching Tools to Enhance Inclusivity in Science Learning
NC State University – College of Sciences
NCSU STEM BUILD is an educational research group with the overarching goal of finding new and effective ways to teach difficult scientific concepts inclusively. We aim to develop, implement, assess, and disseminate 3D printed Tactile Teaching Tools (TTTs) for use in undergraduate biology courses. These TTTs are physical models that are intentionally designed for interactivity and constructivist learning.
Molecular Biology and Biotechnology Techniques
Biotechnology Program (BIT) NC State University
Students will learn about the applications of biotechnology through hands-on activities using model organisms and pipetting.
Museum Teen Programs
NC Museum of Natural Sciences
Learn about a variety of opportunities for middle- and high-school students!
NC ABLE – Savings Program for Those with Disabilities
NC ABLE Program
Learn about the features and benefits of NC ABLE, a new tax-advantage savings plan that will not disrupt benefits.
NC Department of Environmental Quality
NC DEQ has offices from the mountains to the coast, administers regulatory programs designed to protect air quality, water quality, and the public's health, and also works to advance an all-of-the-above energy strategy that fits North Carolina's needs. DEQ also offers technical assistance to businesses, farmers, local governments, and the public and encourages responsible behavior with respect to the environment through education programs provided at DEQ facilities and through the state's school system.
Try Out User Experience Design
Red Hat
Learn about User Experience Design, and try out the some of the activities UX designers use to learn about users.
Your Naturally Wonderful State Parks
NC State Parks
North Carolina State Parks protect biodiversity, offer healthy outdoor recreation for all visitors, and teach people about the unique natural and cultural resources. Careers in state parks are often an exciting mix of education, science and recreation.
Questions?
How do I find out more?  Questions? Contact Kari Wouk at kari.wouk@naturalsciences.org or 919.707.9879.
Sponsorship opportunities available! Please contact Lisa Molina at lisa.molina@naturalsciences.org or 919.707.9964.
If you are an agency or business interested in participating as part of the Opportunity Fair, please contact Kari Wouk at kari.wouk@naturalsciences.org or 919.707.9879.
---
Sponsored by: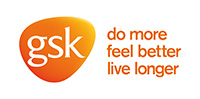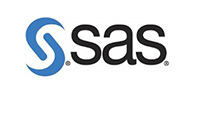 ---
Additional support provided by:

---
Speaker Accommodations provided by:
Hampton Inn & Suites Raleigh – Downtown
---