Watch the 2020 Showcase above!
The STEM Career Showcase for Students with Disabilities is an annual educational event where students in grades 6–12 meet role models with disabilities who have thriving careers in STEM fields.
This year's showcase was an entirely virtual experience that featured remarks from our keynote speaker and students engaging with our panelists. Learn about how the lived experiences and diverse perspectives of our speaker and panelists shaped their unique approaches to navigating and pushing boundaries in their fields.
ASL interpretation, live captioning and audio description was provided for the entire program and for each breakout room.
Schedule
1:00 pm EST: Welcome
1:10 pm EST: Keynote Presentation
1:40 pm EST: Panel Discussion
2:20 pm EST: Wrap Up
2:25 pm EST: Intermission and Meet the Animals
2:45 pm – 3:15 pm EST: Breakout Sessions with Speakers
Keynote Speaker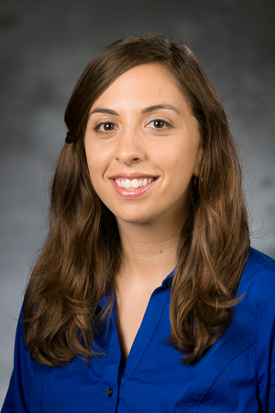 Dr. Gina-Maria Pomann.
Dr. Gina-Maria Pomann is a statistical research scientist and the Director of the Duke Biostatistics, Epidemiology and Research Design (BERD) Core. She works with the interdisciplinary network of clinical investigators conducting research at Duke by providing expertise in study design, implementation of statistical methodology, and interpretation of results. Under her leadership, the Core has developed an array of training programs, and facilitated the development of over 40 collaborative teams that work across the university.
Dr. Pomann received her PhD from North Carolina State University, with a dissertation on MRI analysis and Multiple Sclerosis.  She is an expert in the fields of experimental design, image analysis and functional data analysis, and has collaborated on research projects related to cancer, urology, cardiology, hospital medicine, orthopedics, and surgery. She is a recipient of the Association of Clinical and Translational Statisticians Early Career Award.
---
Panelists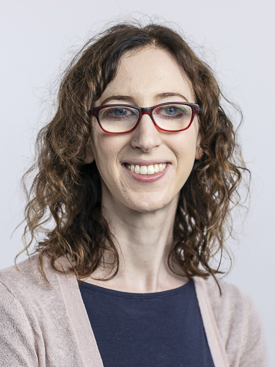 Shiri Azenkot.
Shiri Azenkot is an Associate Professor of Information Science at Cornell Tech, the Cornell University campus in New York City. She teaches courses in the area of human-computer interaction and conducts research in accessibility technology for people with disabilities. She specializes in technology for people with visual impairments. Before joining the faculty at Cornell Tech, she received her PhD in computer science from the University of Washington and worked as a software engineer in the Silicon Valley.
---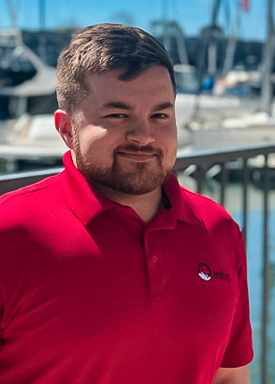 Jamie Edson.
Jamie Edson is a Talent Scout within Products and Technology at Red Hat. He has been in Talent Acquisition for 10 years and he walks with crutches.
His role as a Talent Scout is similar to a Recruiter; he interviews Software Engineers and various other STEM professionals about their career aspirations and potential paths within the industry. However, he also heavily collaborates with internal and external Diversity & Inclusion communities to improve the diversity of Red Hat Associates as a whole.
Jamie also founded and was recently nominated to Chairman of Red Hat's Diverse Abilities community. They are working to improve access to facilities and increase engagement and retention of Red Hatters with disabilities.
He says:
"I am hoping to encourage you all to take that first step, and be excited for a career within STEM, I can hopefully answer any questions related to interviewing, challenges, tips etc. as well as highlighting some of the ways I have been able to turn my disability into a superpower and stand out from all the rest!"
---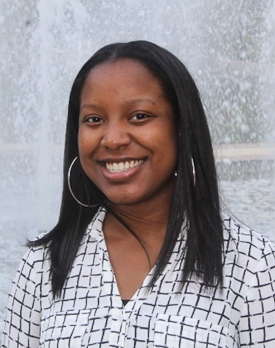 Kayla Williams.
Kayla Williams is an IT-Analyst for Indy Device Manufacturing at Eli Lilly & Company. She has a Bachelor of Science in Information at the University of Michigan. She is passionate about technology and connecting minorities to opportunities in technology for both educational and exposure purposes. She commits her time as an e-board member of Deaf Kids Code. In college, she was a software developer at the Shapiro Library focusing on accessibility projects. She served on the outreach committee for Girls in Electrical Engineering and Computer Science — a student organization that encourages the professional, academic and social development of women in technology. She was a teaching assistant for JOURNi — a nonprofit summer coding boot camp. She was also active in Disability Culture @ UM — a disability advocacy group. Outside of the tech space before the pandemic, you could find her exploring Indianapolis and traveling with friends.
---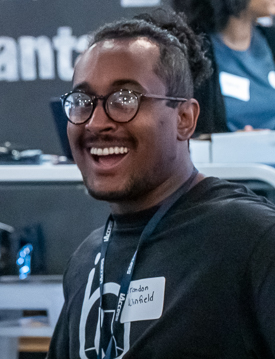 Brandon Winfield.
In 2008, Brandon Winfield (he/him) was injured in a motocross accident that left him with a thoracic spinal cord injury (paralyzed from the waist down). Only 14 years old at the time, he was faced with the decision to either let this dramatic event stop him from truly living the life he wanted or to turn it into an opportunity to triumph in the face of tragedy — Brandon chose the latter. He continued his love for racing in the form of four wheels, entered sprint kart racing, and won numerous events across the country. As he traveled, he realized that although some places he visited were compliant according to the Americans with Disabilities Act (ADA), many areas were grandfathered in and never forced to retrofit to accommodate the mobility impaired.
These experiences sparked the idea for iAccess, a mobile app that would allow people with disabilities to rate and review the accessibility of venues such as restaurants, lounges, clubs, and bars. Through his start-up, Brandon, and his co-founder Sayeed Mehrejerdian, aim to empower users to "know before they go" and feel confident making plans with their friends, colleagues, and loved ones.
---
Moderator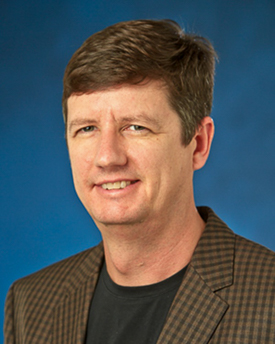 Ed Summers.
Ed Summers is a blind software engineer and an accessibility specialist. He has a BS in computer science and 25 years of professional experience as a software developer and a development manager. Ed's personal mission is to enable people with disabilities to realize their full potential in the classroom and the 21st century knowledge economy. He fulfills that mission as a leader in the software industry and disability-related not-for-profit organizations.
Ed is Director of Accessibility at SAS, the market leader in analytics software and services. The SAS accessibility team enables people of all abilities to access the power of analytics. Ed also serves on the Advisory Council for the North Carolina Museum of Natural Sciences and the North Carolina Board of Education Advisory Council for the Governor Morehead School for the Blind.
---
---
Check out highlights from last year's event here !
Interested in past events? Watch the archived recordings here.
Questions?
How do I find out more?  Questions? Contact Kari Wouk at kari.wouk@naturalsciences.org or 919.707.9879.
Sponsorship opportunities available! Please contact Lisa Molina at lisa.molina@naturalsciences.org or 919.707.9964.
---
Sponsored by