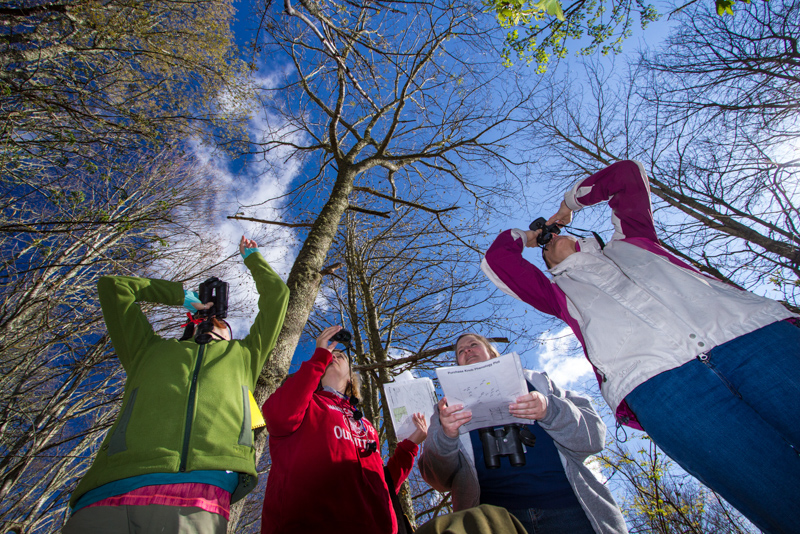 Great Smoky Mountains National Park is a hotspot for biodiversity and spring is a wonderful time to experience it! The park is also a crucible for studying how humans are impacting the environment. Participate in ongoing research projects studying the impacts of air quality and climate change and bring home ideas to teach about our interdependence with the natural world.
Credit: 20 contact hours toward CEUs or Criteria II/III for North Carolina's Environmental Education Certification Program
Registration information: Educator Trek Online Registration
Once you complete the online registration form, you will receive an email confirming that there is a space available in the workshop(s) you requested and an invoice for the Trek deposit (typically $25/workshop). You will need to return the invoice with payment within two weeks to confirm your space. Any balance of the workshop fee is due at the time of the workshop and can be brought with you. If the workshop is already full at the time we receive your registration, you will be notified and placed on a waiting list.
*The cost of this Trek is reduced due to a generous gift through the Friends of the Smokies. Due to this reduction of costs, Friends of the Museum discounts are unavailable.