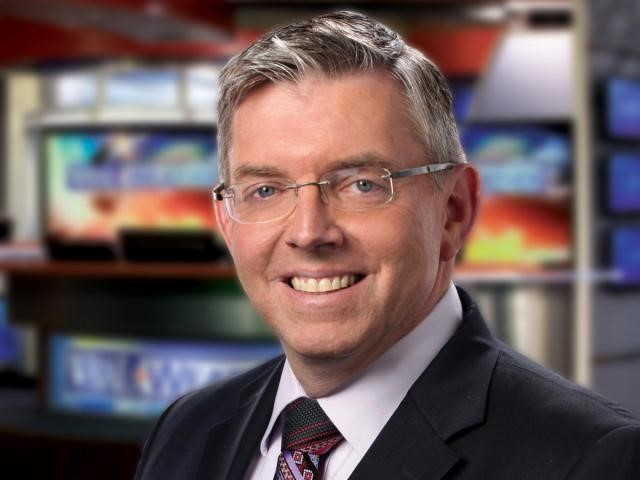 Half of humanity, nearly 3.5 billion of us, live in cities. By 2030, almost 60 percent of the world's population will live in urban areas with 95 percent of that expansion happening in the developing world. Rapid urbanization puts pressure on fresh water supplies, sewage, the natural environment, and public health. Learn about the challenges that cities are facing around the globe and in particular here at home when WRAL chief meteorologist Greg Fishel leads a new Town Hall discussion — "Smart Growth: Making Our Cities Sustainable."  Fishel will be joined by Roger Platt of GBCI (Green Business Certification Inc.) and Kenneth Bowers, Director of Planning for the City of Raleigh. Find out how we can overcome a variety of challenges and help our cities continue to thrive and grow, while improving resource use and reducing pollution and poverty.
---
Roger Platt is Senior Vice President, Strategic Planning for GBCI (Green Business Certification Inc.), an organization which recognizes excellence in green business industry performance and practice globally. GBCI exclusively administers project certifications and professional credentials relative to the Leadership in Energy and Environmental Design (LEED) and six other green building related rating and assessment systems.
Previously, Platt served as President of the U.S. Green Building Council, and prior to that, as their Senior Vice President for Global Policy and Law, when he oversaw policy aspects of the increasingly global adoption of green building and sustainable urban development practices. He holds degrees from Harvard and the University of San Francisco School of Law.
---
Ken Bowers joined the City of Raleigh as Deputy Planning Director in 2006, was named Interim Director of Planning and Development in April 2014, and became Planning Director in January 2015. During his tenure with Raleigh he has overseen the preparation and adoption of a new 2030 Comprehensive Plan, a new development code and zoning map to implement the plan, and numerous area plans and studies for our fast-growing city. Prior to joining the City of Raleigh, Bowers was a consultant and Principal with the firm of Phillips Preiss Shapiro Associates in New York City, where he prepared plans, market studies, and economic strategies for public, private and nonprofit clients in the New York-New Jersey-Connecticut region and beyond.
---
This Town Hall addresses the United Nations' Sustainable Development Goal #11: Sustainable Cities and Communities, which focuses on ensuring the development of inclusive, safe, resilient and sustainable cities. This program is part of a series at the Museum ― The Nature of Science: A Town Hall with Greg Fishel ― inspired by Albert Einstein's view that "To raise new questions, new possibilities, to regard old problems from a new angle, requires creative imagination and marks real advance in science." The series is designed to provide in-depth discussions with leaders from around the globe, as they explore the major scientific and environmental issues of our time. Comments and questions from the audience are encouraged.
Doors to the WRAL 3D Theater open at 6:30pm. All guests are invited to attend a coffee and dessert reception following the program from 8:30 to 9pm in the Museum's Natural Treasures Gallery. This program is made possible by the Friends of the NC Museum of Natural Sciences and Capitol Broadcasting Company and in cooperation with the City of Raleigh Office of Sustainability.