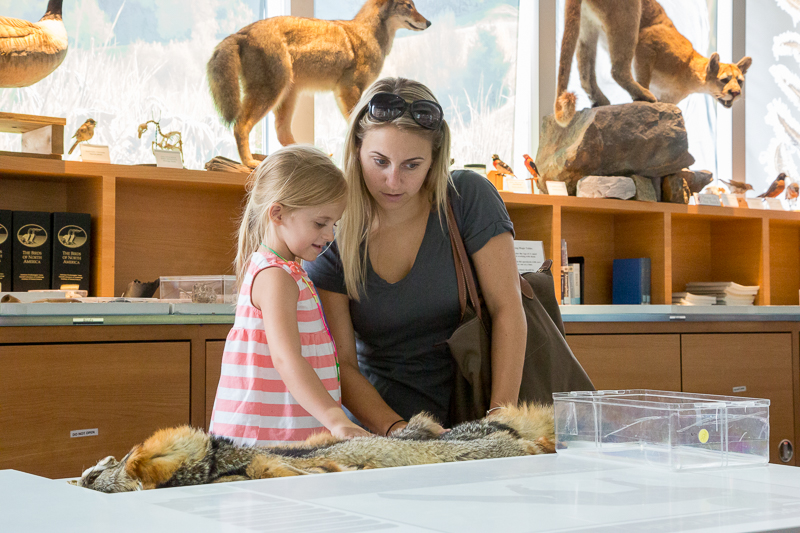 Experience science and discovery at the Museum's Naturalist Center during Sensory-friendly Mornings. Join us for this unique opportunity to gain hands-on access to specimens that are typically behind glass or in collection cabinets. Learn from educators and engage with a selection of specimens such as mammals, reptiles, amphibians, birds and insects. Explore at your own pace in a comfortable and accepting environment that features:
Fewer guests
Light and sound reduction
Sensory-friendly fidget items and noise-cancelling headphones
Topic specialists available for preferred level of interaction
Available every first and third Monday of the month from 10am to noon.
Register for Sensory-friendly Morning in the Naturalist Center