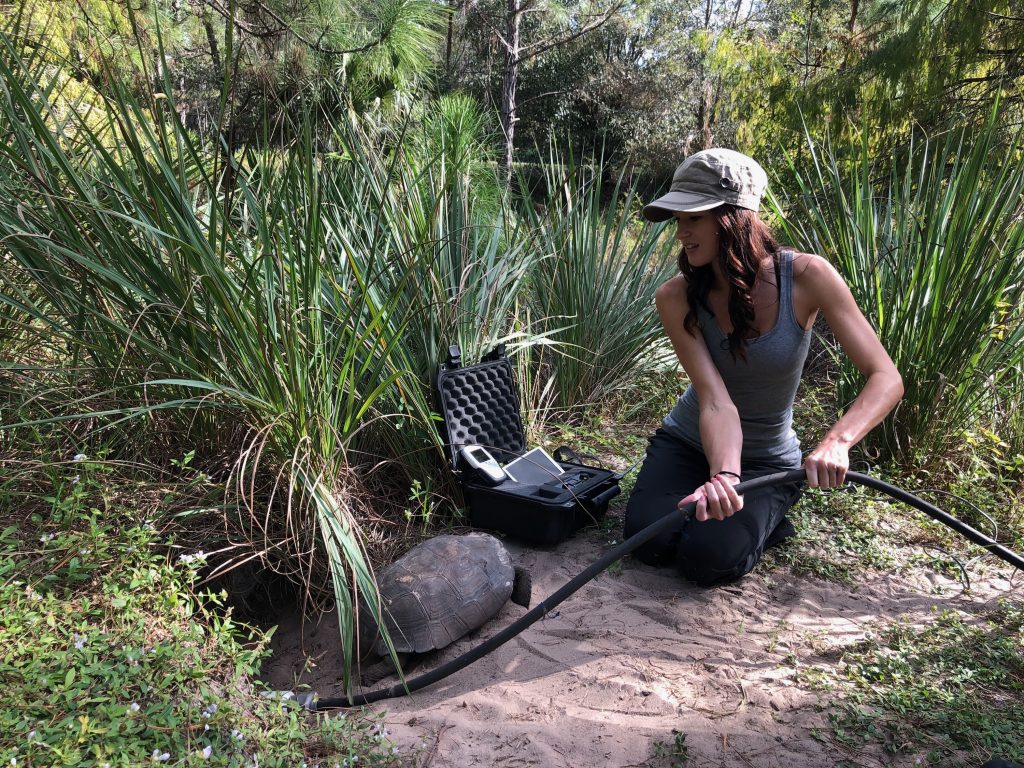 It's Science Tonight with Chris Smith! Tonight, we're celebrating Reptile & Amphibian Days talking with wildlife biologist and tortoise expert, Amanda Hipps.
Amanda is a wildlife biologist and science communicator who has conducted research and helped people appreciate the importance and value of conserving landscapes from Madagascar to Florida.
Tonight's Guest
Amanda Hipps is the Director of Communications for WildLandscapes International. Amanda earned her M.S. degree at Florida Atlantic University after spending several years roving through the wild scrub of Florida studying the state's iconic Gopher Tortoises and all the lesser-known and overlooked creatures that depend on this keystone species, including hundreds of different insect species. She received her B.S. from the University of North Florida where she first began studying Gopher Tortoises; her undergraduate thesis helped describe their reproductive behavior and explain how they are distributed among habitats in wild landscapes.
Please note all programs are in Eastern Time Zone (US and Canada).
Science Tonight is a livestream show for people who want to know more. Host Chris Smith talks with interesting people making exciting, everyday discoveries in science, nature, tech and more. Watch every Thursday night to grow your brain and get the latest stories in the science world.