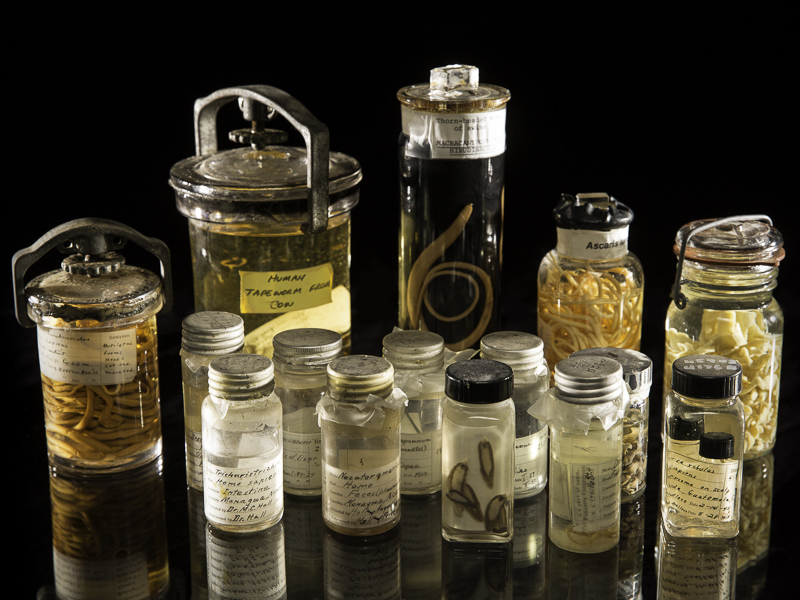 Photo: Paul Fetters for the Smithsonian Institution.
While on its surface the idea of parasite conservation might seem counterintuitive, a deeper dive reveals just how important it is to global biodiversity. This might be surprising, because we don't often hear about positive impacts of parasites like worms, lice and mites, but parasites can actually benefit communities of wildlife to which they belong. There is even evidence that controlled exposure to parasites is beneficial to human health! Join us to discuss the importance of parasites to healthy ecosystems and find out for yourself why parasite conservation matters so much.
Tonight's Guest
Dr. Kelly Speer, Postdoctoral Fellow at the Smithsonian National Museum of Natural History and National Zoological Park, researches how complex communities of mammals, parasitic arthropods, and microbial associates change through time and space. She completed her PhD in comparative biology at the Richard Gilder Graduate School at the American Museum of Natural History in New York, and holds an MS in zoology from the University of Florida, and a BS in biology and BA in chemistry from the University of New Mexico. You can learn more about her research at kellyspeer.com.