Microplastics in our Air, Water, and Bodies: Why Should We Be Concerned?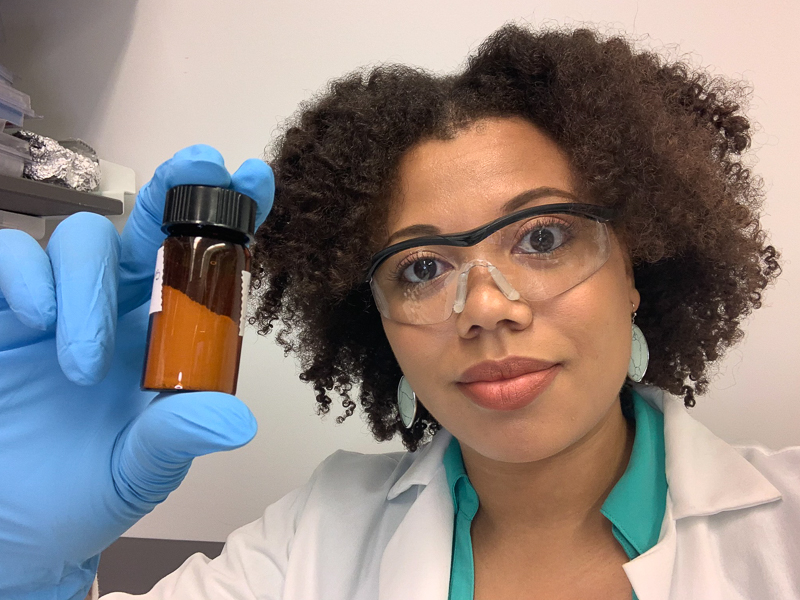 Global production of plastic has been rapidly rising since its creation in the early 1900s. Due to the overwhelming quantities being produced and improper disposal, plastic is exponentially accumulating in landfills, oceans, and soils. As plastic decays, microplastics and potentially toxic polymer additives are released. Microplastics and the chemicals associated with plastic are now ubiquitous globally, from indoor to outdoor air, from oceans to drinking water, and from soils to food made for human consumption. Imari Walker will discuss the presence of these microplastics in the environment and reasons we should be concerned.
Tonight's Guest
Imari Walker is a PhD Candidate at Duke University investigating the fate, occurrence and transformation of plastic additives within freshwater environments. In particular, her dissertation work focuses on endocrine-disrupting chemicals like Bisphenol A (BPA) that are of concern to human health and the environment. Before Duke, Imari completed her Bachelor of Marine Science degree at the University of California, Berkeley. Alongside her PhD work, Imari uses her science communication-based YouTube channel to share information about plastic pollution, microplastics and chemicals associated with these consumer products.