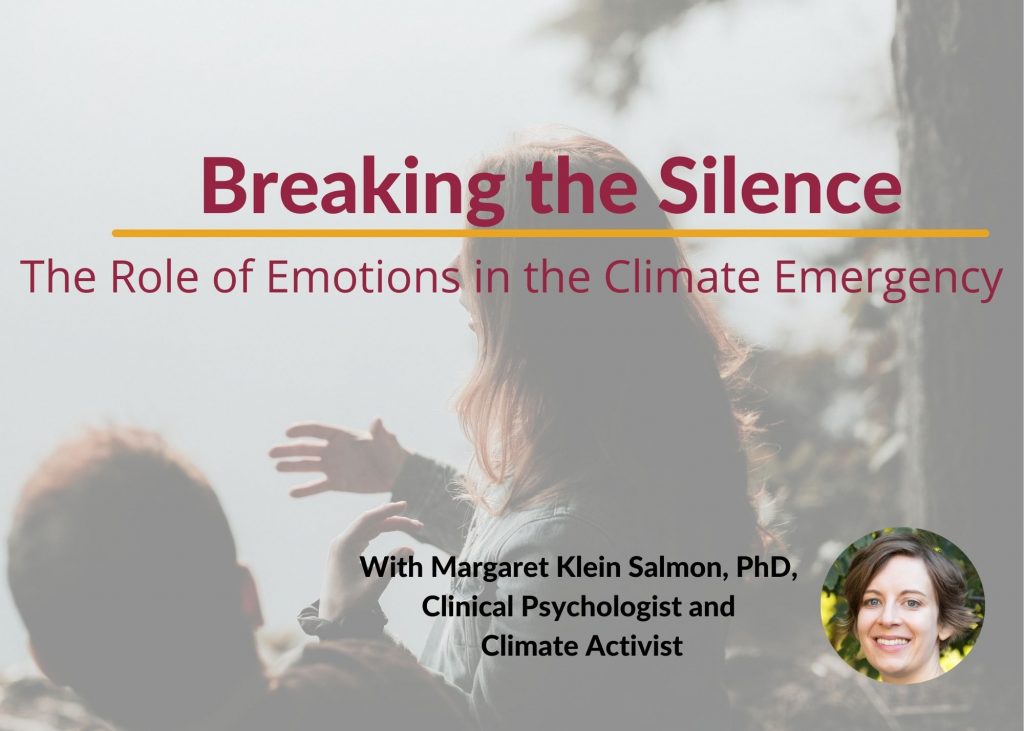 We know we are in a climate emergency.  So why are we acting normal? Because we are keeping the climate emergency intellectual — a "science" issue. To rise to the challenge of the emergency, we must process and feel it.
Tonight's Guests
Margaret Klein Salamon, PhD, is a clinical psychologist turned climate warrior whose work helps people to face the deeply frightening, painful truths of the climate emergency and transform their despair into effective action. She is the founder and principal of Climate Awakening, which seeks to transform the climate movement by unleashing the power of climate emotions through thousands of small group conversations. From 2014-2020 Margaret worked as the Founding Director of The Climate Mobilization. She is the author of Facing the Climate Emergency: How to Transform Yourself with Climate Truth, a radical self-help guide for the climate emergency.
This event is in conjunction with Triangle SciTech Expo, Monday, April 19, to Saturday, April 24.
Please note all programs are in Eastern Time Zone (US and Canada).
Science Tonight is a livestream show for curious minds. Host Chris Smith talks with interesting people making exciting, everyday discoveries in science, nature, tech and more. Watch every Thursday night to grow your brain and get the latest stories in the science world.