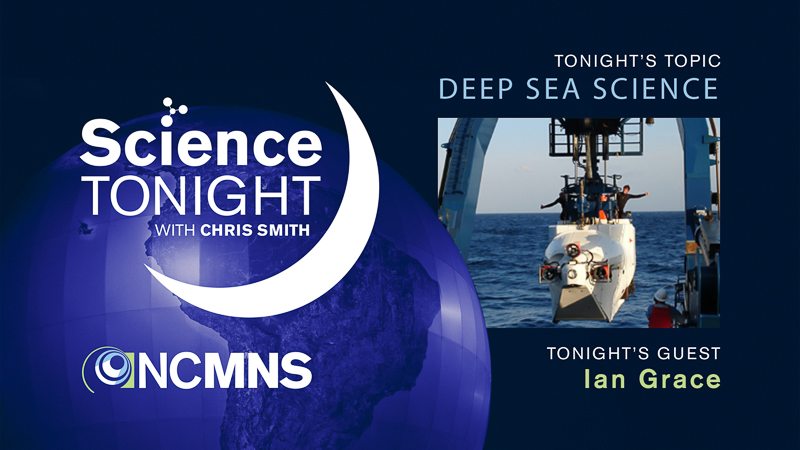 It's Science Tonight! with deep sea biologist, Ian Grace, on Hunting for Living Gems: The Why and How of Studying Deep-sea Larval Dispersal. Guest host Dr. Adrian Smith is the head of the Evolutionary Biology and Behavior Research Lab at NCMNS and the creator of the popular Ant Lab channel on YouTube.
Deep-sea larvae are rare, tiny, and mysterious forms of life that inhabit one of the most remote and unique environments on Earth. Despite the difficulty of studying such larvae, knowledge about larval movement, or dispersal, and population connectivity is key to effective conservation and resource management of biodiverse deep-sea ecosystems. Come join in a conversation about the experience and importance of studying deep-sea larvae.
We'll talk about the lifestyle aboard a research ship, the experience of diving to the seafloor, cutting-edge technology and analytical techniques, and what studying dispersal tells us about the ocean environment.
Tonight's Guest
Ian Grace, Graduate Student Research Assistant at NC State University