Discovering New Species Hiding in Plain Sight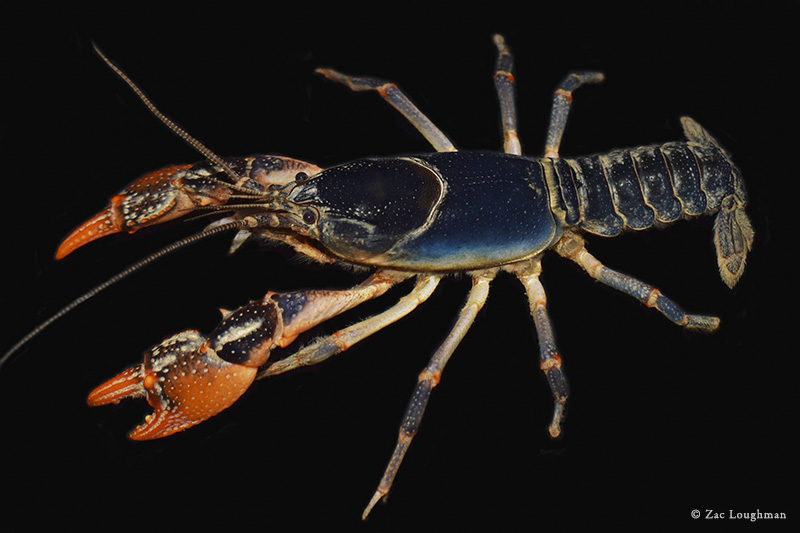 Crayfishes often serve as paths to exploration for naturalists of all ages. Their enigmatic nature and quirky behaviors draw curious naturalists to rivers, streams, and wetlands to search for these familiar animals. What many people don't realize is that their quarry may be new to science. Dr. Zachary Loughman will discuss the process of collecting crayfishes and determining if they have been formally described by explaining the process he went through to complete his first crayfish description. You will learn that you don't necessarily need to go to the Amazon to find a new species; you may simply need to visit your local stream or wetland!
Tonight's Guest
Dr. Zachary Loughman is the Co-Graduate Program Director and Zoo Science and Applied Conservation Coordinator at West Liberty University; he also is a Research Affiliate with the NC Museum of Natural Sciences' Non-molluscan Invertebrate Unit at the Museum. He is a tireless advocate for the conservation and appreciation of North American crayfishes. He serves as the species expert for the United States Fish and Wildlife Service for two federally listed crayfish species, has been involved in the publication of 15 new species of crayfish, and has over 40 peer-reviewed articles on crayfish systematics, taxonomy, and conservation. He was named the 2014 Faculty Merrit Professor of the Year, and was awarded the Noble Crayfish Award by the International Association of Astacology, for crayfish conservation and education.