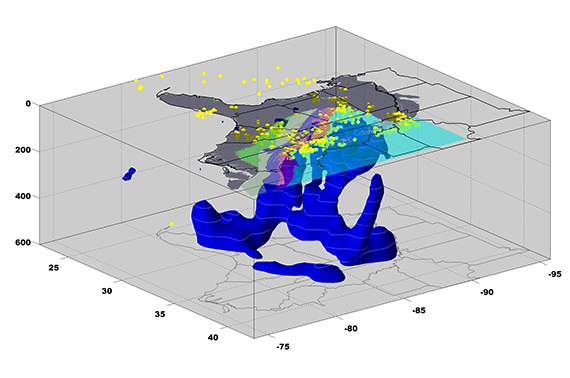 Why do earthquakes occur in the southeastern United States? The answer may be below the surface of the Earth.  One tool that is used to peek at the subsurface is tomography, which is pretty similar in principal to the X-ray that you get at the doctor's office. In this case, waves from distant earthquakes are used instead of X-rays.  Come learn about the fascinating world of earthquakes right here in the Southeast!
Our Presenter
C. Berk Biryol, PhD, Postdoctoral Researcher, UNC Chapel Hill
---
Science Saturdays is a series of lectures and demonstrations that are held on the first Saturday of each month in the SECU Daily Planet Theater at 1pm. The presentations are meant to demonstrate the vast variety of careers in scientific fields from astronomy to zoology and are appropriate for ages 8 and older.
Science Saturdays are held in partnership with the NC State University Biomedical Engineering Department and are funded through NC Space Grant.