In light of Gov. Cooper's recent state of emergency declaration and recommendations regarding public gatherings, The Triangle Land Conservancy, in partnership with the Museum, has decided to postpone tonight's Science Cafe program, Wild Ideas for Connecting Communities at Williamson Preserve.
We are disappointed to postpone this special Science Cafe program, but the health and safety of our community is our most important consideration.
This event will be rescheduled at a later date. Stay tuned for further details.
For more information on health precautions, please visit the NC Dept. of Health and Human Services website at ncdhhs.gov/coronavirus.


Triangle Land Conservancy's Wild Ideas series provides a unique venue for experts and the community to share their innovative ideas to improve lives through conservation by safeguarding clean water, protecting wildlife habitat, supporting local farms and food and connecting people to nature. On March 12 we will introduce the community to the Bailey and Sarah Williamson Preserve with Wild Ideas for Connecting Communities at Williamson Preserve. Williamson Preserve is a 405-acre property owned by TLC that embodies all four of our public benefits. The land is host to several unique ecosystems, working farmland, years of local agrarian history, and will connect to the Neuse River Greenway Trail, East Coast Greenway, and Mountains to Sea Trail. Join us to learn more about this special place and the community that helped shape it as we prepare for it to open on April 25, 2020.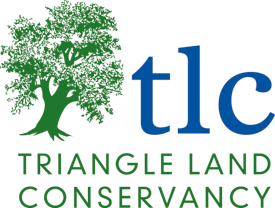 Where to eat?
The Daily Planet Cafe will serve dinner for purchase from 5:00-6:30 only. Museum doors will open for the Wild Ideas event at 6:30 pm. Beer and heavy hors d'oeuvres will be available at that time, compliments of the Triangle Land Conservancy.
More information and registration