Race, DNA and Ancestry Testing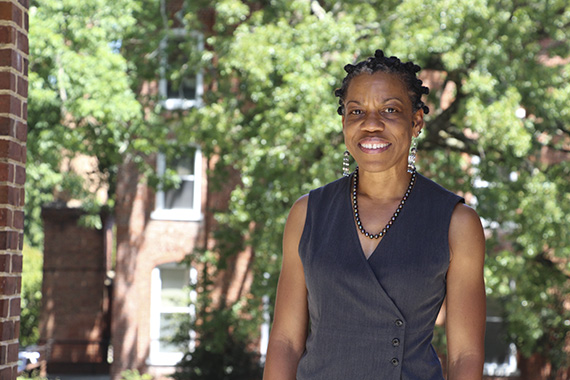 With more people tracing their ancestry through DNA testing, some new questions about the social implications of the intersections of race and genetics have come to light. In this Science Café, Duke University's Charmaine Royal explores how modern science illuminates the complex relationships between our ancestry and sense of identity.
Dr. Charmaine Royal is Associate Professor of African & African American Studies, Biology, and Community & Family Medicine. She researches genetic ancestry inference, public and professional conceptions and uses of race, and gene-environment interactions in health and is the founding director of the Duke Center on Genomics, Race, Identity, Difference (GRID).
About Duke GRID
Duke University's Center on Genomics, Race, Identity, Difference (GRID) is a global initiative with a vision to inform and transform the concepts, uses, and impacts of race in science, medicine, and society. The mission of GRID is to develop and apply practical tools and dynamic strategies to understand and address social, biological, and ethical dimensions of race in humans.
Duke GRID is a generous sponsor of the RACE Exhibition Cultural Conversations.
---
Can't make it to the Café in person? Watch this, or any of our other Science Cafés on our YouTube channel!
---
This program is part of the speaker series for our featured exhibition, "RACE: Are We So Different?," April 22-October 22, 2017.