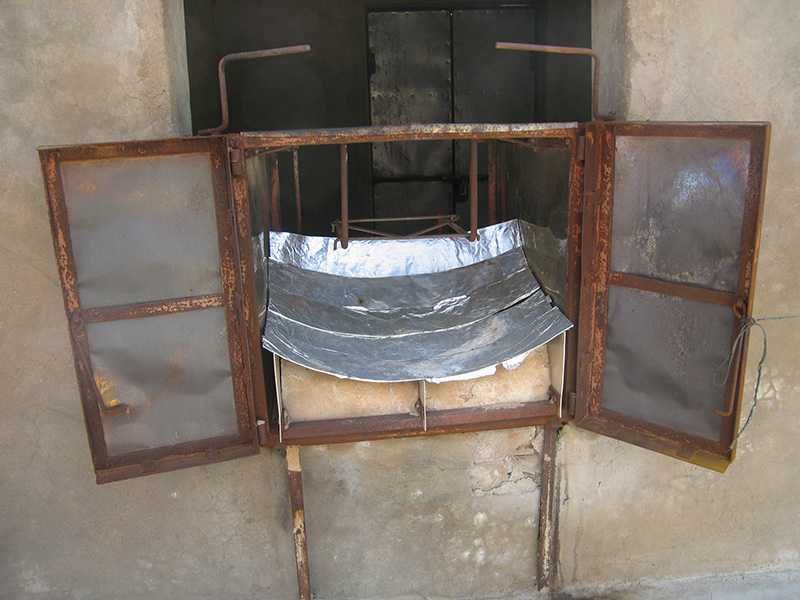 Come learn about an exciting, HOT topic…cooking with the SUN! We will explore the thermodynamics of converting solar energy into a free, zero-carbon-emission cooking fuel. Solar ovens and skillets are designed to maximize the capture of solar radiation and are a fantastic way to cook and purify water for every-day use and especially in resource-limited environments. Many studies show that improvements in rudimentary cook stoves represents an enormous opportunity to improve the health or our planet and the 3 billion people around the world who cook over indoor open fires. Solar ovens can be part of this solution.
Ten different ovens ranging from box cookers to evacuated tubes to parabolic dish reflectors will be on display and we will analyze the advantages and disadvantages of these different designs from scientific, economic and practical perspectives. This basic, conceptual physics discussion is open to ALL participants, regardless of your science background. Grab a friend and explore this bright cooking technique!
About our speaker
Carla Ramsdell is a physics and mechanical engineer who teaches as a senior lecturer in the physics and astronomy department at Appalachian State University. She is passionate about bridging the gap between scientific research and the general public in the areas of climate change, energy generation, and efficient cooking strategies. Prior to her work in higher education, she spent 17 years in industry working as a licensed thermodynamic engineer in the energy industry. Her research and outreach work is focused on sustainability and how our habits are affecting the Earth's energy balance, particularly our cooking methods and the food system.