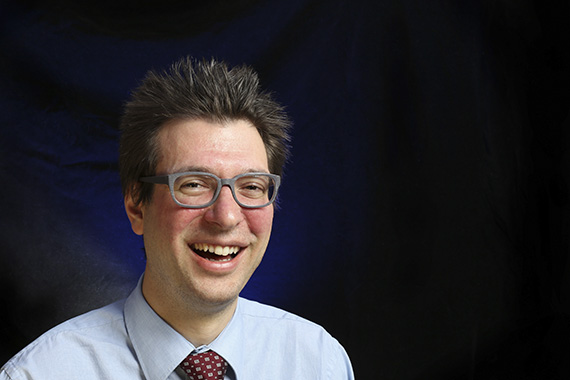 Our environment and the way we live are based on rhythms — of the moon, of the seasons, of night and day. From the building blocks inside our cells to the brain structures that organize our minds, we're wired to depend on these rhythms. University of North Carolina neuroscientist Flavio Frohlich, PhD, has conducted research to enhance some of these brain rhythms — especially the ones at work while we sleep — to improve cognition and even creativity. Learn more about this burgeoning field and his work.
About our speaker
Flavio Frohlich, PhD, is an assistant professor of psychiatry at the UNC School of Medicine and a member of the UNC Neuroscience Center. Frohlich's lab seeks to revolutionize the fields of psychiatry and neurology by studying brain network dynamics and applying those discoveries to the rational design of novel brain stimulation treatments. The lab's research integrates neurobiology, engineering, and medicine to identify, engage, and validate network targets for brain stimulation. Dr. Frohlich's goal is to revolutionize the treatment of psychiatric illnesses.
---
Just for Friends members:
Be our Valentine! Show your membership card in the Daily Planet Café for 50% off brownies (fudgy or with nuts) at this Science Café.
---
Can't make it to the Café in person? Watch this, or any of our other Science Cafés on our Livestream account! (The current Science Café will appear automatically at event time.)
Note: click on the Event Posts button

to select and view our previous Cafés.