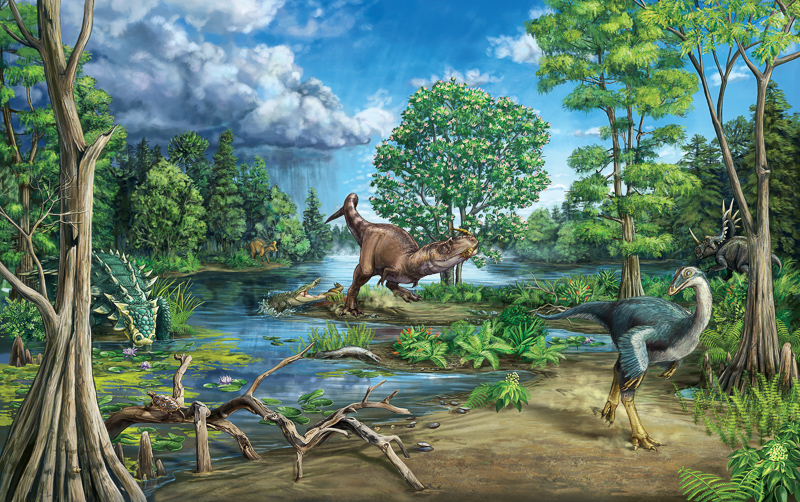 Illustration by Danielle Dufault.
What do dinosaur fossils, sediment from ancient wetlands, and lasers have in common? They can be combined to uncover what ecosystems looked like millions of years ago. Join paleontologist Thomas Cullen as he discusses his research, and what it can tell us about where dinosaurs lived, what species they lived with, and how their ecosystems responded to changing environments.
About our speaker:
Dr. Thomas Cullen is a Postdoctoral Research Scholar at NC State University and the NC Museum of Natural Sciences, where he is conducting research and designing education programs with NCMNS Head of Paleontology Dr. Lindsay Zanno. His research focuses on multiple aspects of dinosaur paleontology, including their ecology, biodiversity, and growth. He was a primary scientific consultant on the Field Museum's permanent exhibit about' SUE the T. rex, and has performed field research looking for dinosaurs on multiple continents, in both polar regions, and across western North America.