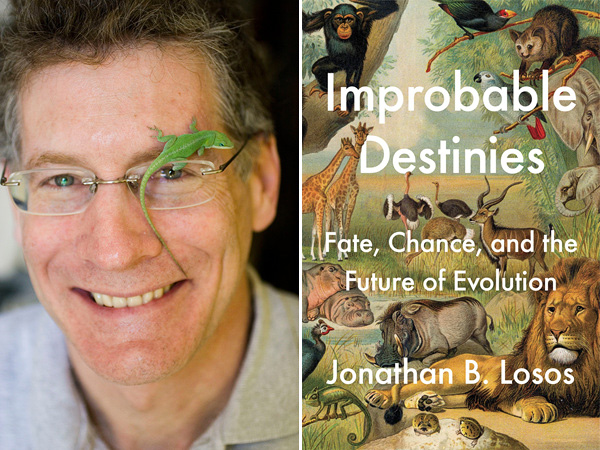 We humans think of ourselves as the pinnacle of evolution. But what if events in Earth's history had transpired differently? Would humans—or something like us—necessarily have evolved? Drawing from his new book, "Improbable Destinies: Fate, Chance and the Future of Evolution," Jonathan Losos explores recent research, including his own pioneering experimental work with lizards on Caribbean islands, to reveal what the latest breakthroughs in evolutionary biology can tell us about one of the greatest ongoing debates in science: is evolution's path predictable. Join us to discuss fascinating questions about the role of evolution in a constantly changing natural world: Are the plants and animals that exist today, and we humans ourselves, predictable inevitabilities or historical flukes, the happy, but improbable, result of the particular chain of events that occurred over Earth's history? And what might these debates suggest about life on other planets? A book signing will immediately follow the Café program.
About our speaker
Jonathan B. Losos is a biology professor and curator of herpetology at Harvard's Museum of Comparative Zoology. His research regularly appears in top scientific journals, such as Nature and Science, and he has written a popular series about his work for The New York Times. Losos is the editor in chief of The Princeton Guide to Evolution and a member of the National Geographic Society's Committee for Research and Exploration. He is the author of "Lizards in an Evolutionary Tree: Ecology and Adaptive Radiation of Anoles." His latest book from Riverhead Books is "Improbable Destinies: Fate, Chance and the Future of Evolution."
---
Can't make it to the Café in person? Watch this, or any of our other Science Cafés on our Livestream account! (The current Science Café will appear automatically at event time.)
Note: Click on the Event Posts button

to select and view our previous Cafés.