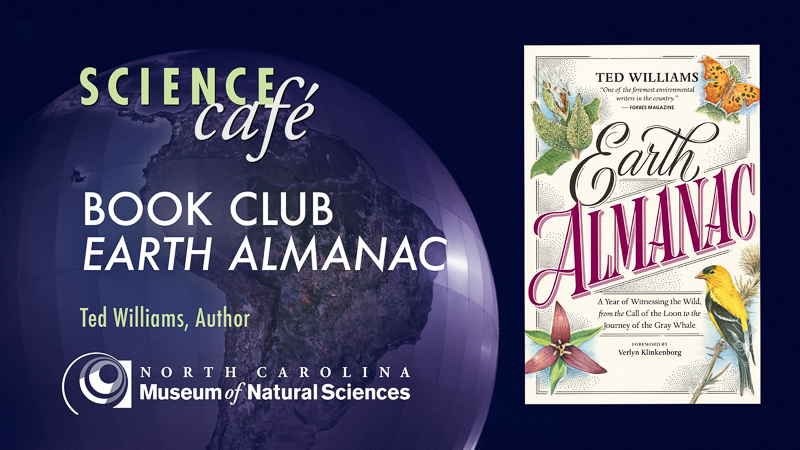 Noted nature writer Ted Williams invites readers along on a year-long immersion in the wild and fleeting moments of the natural world, from winter candy and spring quackers to summer's scarlet farewell and autumn reveilles. This beautifully crafted collection of short, seasonal essays combines in-depth information with evocative descriptions of nature's marvels and mysteries. In the tradition of Thoreau, Carson and Leopold, Williams' writing stands as a testament to the delicate balance of nature's resilience and fragility, and inspires readers to experience the natural world for themselves and to become advocates for protecting and preserving the amazing diversity and activity found there.
It's a Science Cafe Book Club night! Ted Williams' latest book, "Earth Almanac: A Year of Witnessing the Wild, from the Call of the Loon to the Journey of the Gray Whale," is available from Quail Ridge books and those who buy a copy will receive a signed bookplate.
About Our Speaker
Ted Williams writes full time on fish and wildlife issues in a monthly "Recovery" column for The Nature Conservancy's Cool Green Science and in various other publications. A longtime contributor to Audubon magazine, Williams was recognized by the Outdoor Writers Association of America (OWAA) as the nation's best outdoor columnist and has received numerous other national writing and conservation awards. He serves as national chair of the Native Fish Coalition and lives in Grafton, Massachusetts.