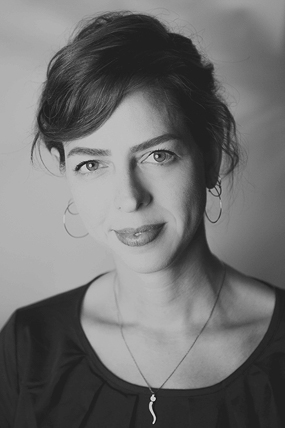 Alyssa Miserendino. Photo: Sequoia Ziff.
To develop a complete mind: Study the science of art; Study the art of science. Learn how to see. Realize that everything connects to everything else.
― Leonardo da Vinci

Discover how one artist draws inspiration from research in physics, philosophy, psychology, sound, astronomy, myth, magic and poetry.
Guest speaker and local artist Alyssa Miserendino will explore and answer questions about what can result from projects and partnerships among seemingly different fields, and how art exploration through science and technology ignites transformation and imagination. The City's Raleigh Arts Office will discuss the importance of cross-collaboration in public art within our community. Now more than ever, Raleigh is home to a creative community brimming in arts, culture, science, technology, and entrepreneurship — and they all connect.
This event was created as part of the Connect Raleigh series in partnership with the Museum of Natural Sciences.
Connect Raleigh program
The Connect Raleigh program series features local and nationally known experts who speak about innovative topics and trends happening in Raleigh. Topics include smart growth, placemaking, sustainability, civic innovation, and many others. The series is organized by the City of Raleigh.