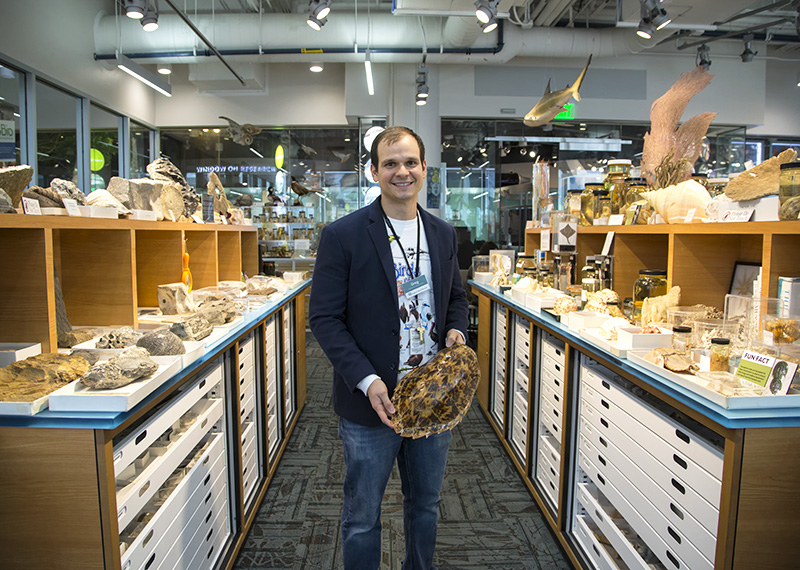 Museum collections are like Polaroids of the diversity of life and material on Earth – snapshots of species in time and space. The NC Museum of Natural Sciences maintains and studies more than 4 million specimens covering 140 years of collecting. Most of the collection hides out of sight of visitors for use by scientists. Prepare to be amazed by the stories and see some of the unique and wonderful things for this special "show-and-tell."
About our speaker
Greg Skupien is an ecologist and herpetologist by training. He began working at the Museum in 2015 as the Curator of the Naturalist Center. He is responsible for maintaining a diverse collection of over 7,500 specimens of birds, mammals, reptiles, fishes, insects, plants, fossils, rocks, and more. Greg also develops educational programming using Museum specimens and provides assistance to guests as they explore the Naturalist Center.
---
Can't make it to the Café in person? Watch this, or any of our other Science Cafés on our Livestream account! (The current Science Café will appear automatically at event time.)
Note: Click on the Event Posts button

to select and view our previous Cafés.