People of Color and the Great Outdoors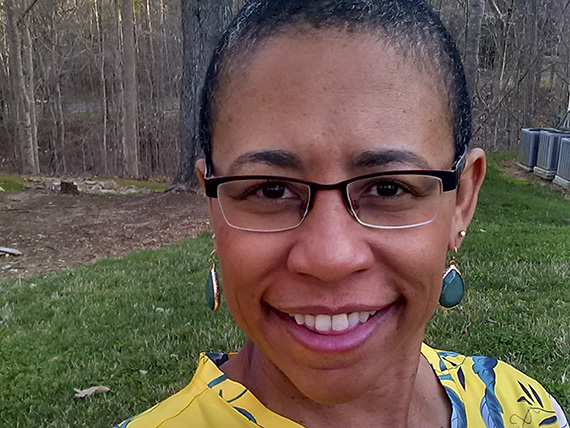 This Science Cafe features Rebeka Branagan, Outdoor Afro Regional Leader in North Carolina.
Branagan holds earned undergraduate and graduate degrees in outdoor recreation, has worked for the American Camp Association in New England and later trained Girl Scout leaders in outdoor skills and has been an Outdoor Afro Leader since 2011 and a Regional leader since 2016.
Started by Rue Mapp as a blog about her passion for nature in 2009, Outdoor Afro has since grown to a cutting-edge nationwide network with volunteer leaders in 28 states guiding hundreds of outdoor events each year based on a simple mission: to celebrate and inspire African-American connections and leadership in nature through recreational activities like camping, hiking birding, fishing, gardening, skiing, and more. They work to disrupt the false perception that Black people do not have a relationship with nature, shift the visual representation of who can connect and lead in the outdoors and work to restore outdoor leadership back to the home.
---
Can't make it to the Café in person? Watch this, or any of our other Science Cafés on our Livestream account! (The current Science Café will appear automatically at event time.)
Note: Click on the Event Posts button

to select and view our previous Cafés.
---
This program is part of the speaker series for our featured exhibition, "RACE: Are We So Different?," April 22-October 22, 2017.