This special event provides the community with a unique opportunity to enjoy a day of multi-cultural poetry, music, and dance that echoes the key messages of the "RACE" exhibition — that we are more alike than different and that artistic expression can build bridges between people of all racial and ethnic backgrounds.
This event is held in conjunction with the featured exhibition RACE: Are We So Different?
This project is made possible by funding from the Paul Green Foundation and from the North Carolina Humanities Council, a statewide nonprofit and affiliate of the National Endowment for the Humanities.
Performance Schedule
9:30–10:30am: Sankofa Workshop
NEC, First Floor, WRAL 3D Theater
Led by The Beast, featuring (J) Rowdy, focuses on the relationship between music and African traditions, including  elements of performance poetry, verbal expression, music, and artistic and societal representations of race.
Doors open at 9:00 am. The workshop begins promptly at 9:30 am. Space is limited, all seating is general admission. Guests with tickets must be in their seats by 9:25 am. At that time, any open theater seats will be offered to visitors on a first come, first served basis.
Register for free Sankofa Workshop
11:00am–1:30pm: Poetry Slam
NRC, SECU Daily Planet Theater
Hosted by nationally renowned spoken word artist, writer, and founder of Black Poetry Theater, Dasan Ahanu. Three rounds of amazing poetry by local poets on the issues of race, identity, and cultural celebration will highlight the transformative power of poetry as a means of processing the diverse experiences of race that define our identities and interactions. Spiritual drumming by DJ Damu. Winner of the slam receives a cash prize.
2:00–3:00pm: Local Dance Performances
NRC, First Floor, Atrium
Hosted by local diversity expert and Director of Community Diversity and Instructor in the College of Natural Resources at NC State University, Dr. Thomas Easley. Featured performances include the Raleigh Rockers, Lambda Theta Alpha Latin Sorority, Incorporated, and a special tribute to the late "Baba" Chuck Davis.
3:00–4:00pm: Featured Poetry Performance
NRC, SECU Daily Planet Theater
Performance by Durham native, poet, emcee and teaching artist, G. Yamazawa.
4:00–5:00pm: Concert
NRC, SECU Daily Planet Theater
Performance by cellist/singer-songwriter Shana Tucker, whose self-defined genre of ChamberSoulTM combines elements of jazz, folk, classical, acoustic pop, and R&B.
Artist Bios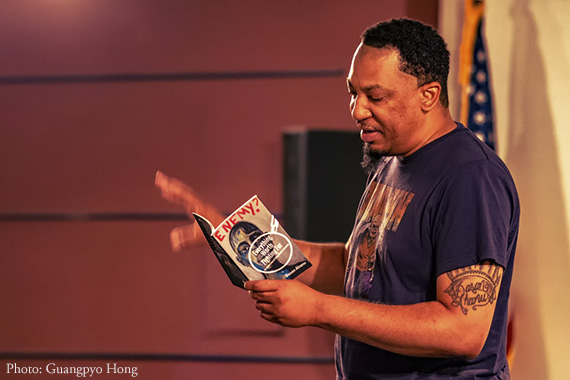 Dasan Ahanu — Chris Massenburg is Dasan Ahanu. He's a poet, emcee, writer, playwright, performance artist, lecturer, and educator. Currently the Managing Director of the Black Poetry Theatre, Dasan is also the Founder/Coordinator/Coach for Jambalaya Soul Slam/Bull City Slam Team. Most notably, Dasan gained the distinction of being the 2015-2016 Nasir Jones Fellow for the Hiphop Archive & Research Institute at the Hutchins Center, Harvard University and remains a resident artist for the St. Joseph's Historic Foundation/Hayti Heritage Center.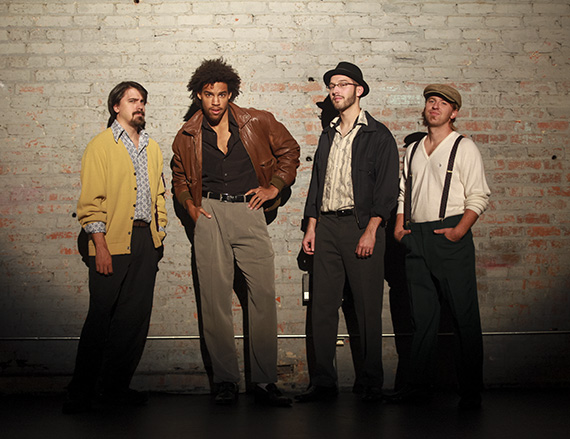 Now in its ninth year, The Beast is an innovative and electrifying hip hop and jazz ensemble known for pushing creative boundaries and dynamic collaborations. Straight outta Durham, the cultural and entrepreneurial nexus of a new south, The Beast is a home-grown artistic force, mixing tap-dancers, puppeteers, and spoken word artists into its repertoire. Comprised of emcee (J) Rowdy, keyboardist Eric Hirsh, drummer Stephen Coffman, and bassist Pete Kimosh, The Beast has thus far executed a Duke University-commissioned big band project, curated residencies at the North Carolina Museum of Art, and toured Panama as featured in a PBS web-series. The quartet is currently working on a second full-length album with Philly-native producer/drummer Steve McKie (Bilal, Jill Scott, Musiq, et al). Additionally, The Beast is dedicated to education and cultural outreach. The group has developed workshops on creativity, improvisation, and the history of African-American music based on the Blackademics Hip Hop curriculum founded by emcee Pierce Freelon.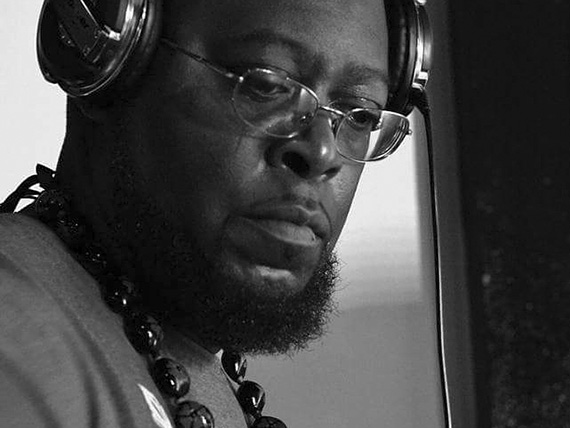 DJ Damu is a major contributor to NC hip-hop culture and describes his unique style as "Spiritual Drumming." After six years in the North Carolina music industry, he became deeply involved in DJ'ing. He started with a group called 7th Tribe in the '90s, and groups such as Blacksheep, Yaggfu Front, Lords of the Underground and rock talent the Veldt. DJ Damu says he lets the music lead him, then he takes people on a journey of beautiful vibes. His range of music includes all genres and has no boundaries.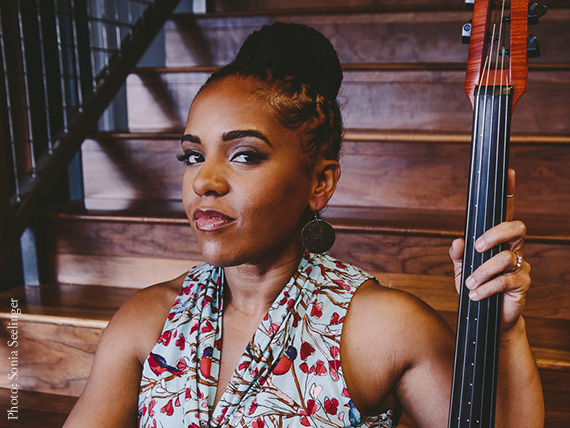 Shana Tucker — With a deep respect for lyrical storytelling, cellist/singer-songwriter Shana Tucker delivers a unique voice through her self-defined genre of ChamberSoulTM. Shana's melodies weave strong hints of jazz, classical, soulful folk, acoustic pop and a touch of R&B into a distinctive rhythmic tapestry. After having balanced performances in theatres, clubs and festivals with her role as featured cellist/vocalist in Cirque du Soleil's KÀ in Las Vegas for the past 5 years, Shana returned home to North Carolina to resume her full-time touring and recording schedule in 2017. She has new collaborations in the offing, and the completion of her sophomore recording project is set for release before the end of the coming year. Shana is a front-line advocate for arts education and is a teaching artist for The Smith Center and Wolf Trap Institute for Early Learning Through the Arts. She incorporates workshops, outreach and artist-in-residence opportunities whenever possible, wherever in the world her performances take her.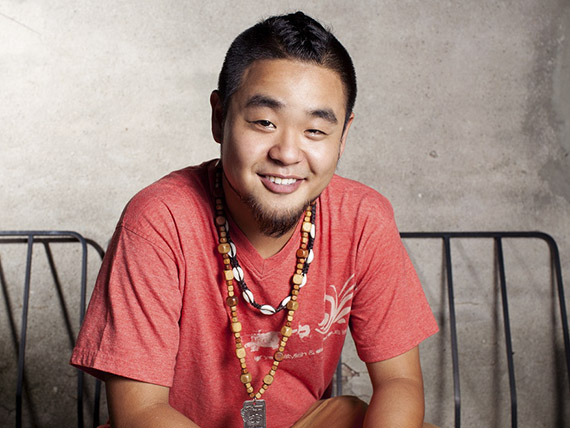 G. Yamazawa — Born in Durham, NC, and raised by Japanese immigrants, George Masao Yamazawa, Jr. is widely considered one of the top young spoken word artists in the country. G is a National Poetry Slam Champion, Individual World Poetry Slam Finalist, and Southern Fried Champion, and has toured 150 universities including Princeton, the University of Guam, and NYU-Abu Dhabi. He is a Team Backpack Mission Underground Top 12 Finalist, and was nominated for Best New Hip Hop Artist by the 2016 Carolina Music Awards. Winner of Kollaboration DC 2012, Audience Choice Award Recipient of the Inaugural Kollaboration Star and 2013 Kundiman Fellow, G has been featured at the Sundance Film Festival, Bonnaroo Music Festival, TV One's Season 3 of Verses and Flow, the Pentagon, and the White House Initiative on Asian Americans and Pacific Islanders. His poetry has been published in Beltway Quarterly, Asian Fortune Magazine, and 27 Views of Durham, and he has shared stages with Sonia Sanchez, Michelle Kwan, Danny Glover, and former VP Joe Biden. Co-founder of North Carolina's pioneer youth poetry organization, "Sacrificial Poets," and advocate for youth empowerment, G also has extensive experience as a teaching artist facilitating writing/performance workshops for inner city youth in the Washington, DC public school system through "Split This Rock," a nationally recognized non-profit organization with a focus in political poetry.