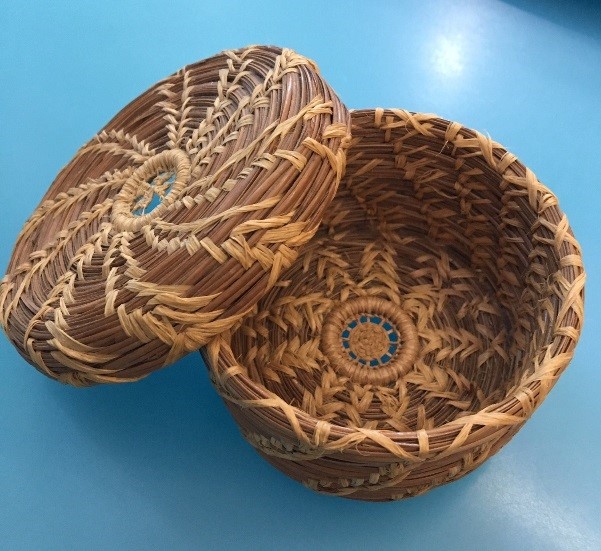 In North Carolina, using pine needles to weave beautiful and functional baskets is a long-standing tradition. Students will learn about our treasured long-leaf pine ecosystem while learning basic skills in basket-weaving. Museum will provide supplies for one small pine needle basket and participants will begin work on basket during class.
About the Instructor

Pat Cheadle grew up on a farm in Siloam, North Carolina. After leaving the farm, she worked and traveled with her husband and two daughters. While on a work trip to the Outer Banks, Pat saw a pine needle basket made by American Indians approximately 200 years earlier. The basket was so well made it could hold water! She purchased the basket and learned how to weave local pine needles into similar baskets. These days, Pat spends much of her time in Alabama, at the Choctaw Indian Nation, teaching them to make and sell quilts and baskets. Apart from nylon thread, Pat only uses natural supplies: pine needles, raffia, cedar, dogwood, or black walnut.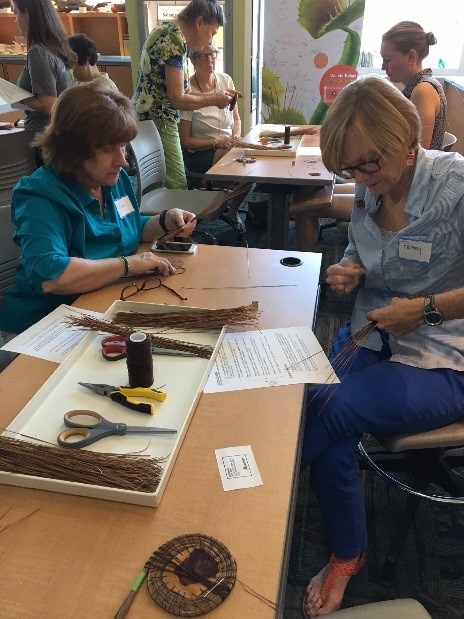 Registration Information:  Registration for this program is full.
Registration is required.  No walk-in registration.
For questions about the program, please contact Cindy Lincoln at 919.707.9269 or cynthia.lincoln@naturalsciences.org