Windows to the Deep 2019: Exploration of the Deep-sea Habitats of the Southeast United States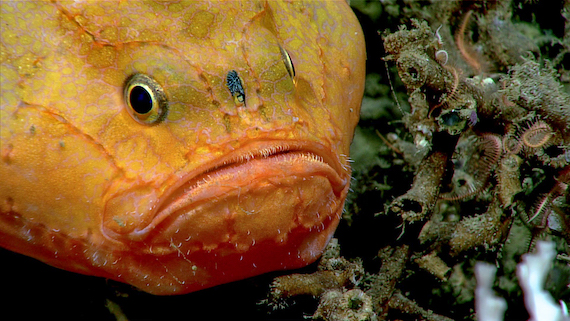 Several individuals of anglerfish Chaunax coloratus were observed in the coral rubble habitat. Image courtesy of the NOAA Office of Ocean Exploration and Research, Windows to the Deep 2018.
Be part of an expedition to the ocean floor! Scientists with the National Oceanic and Atmospheric Administration are diving to the bottom of the ocean off the North Carolina coast and exploring the sea floor. We'll tune the big screen inside the globe to watch the live broadcast from the Okeanos expedition as they explore and discover.
The National Oceanic and Atmospheric Administration(NOAA) and partners will conduct a two-part, telepresence-enabled ocean exploration expedition on NOAA Ship Okeanos Explorer to collect critical baseline information about unknown and poorly understood deepwater areas of the southeastern United States.