Collaborative White Shark Science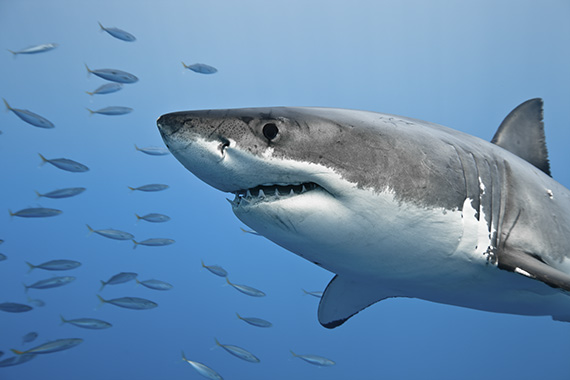 Presentation by Chris Fischer, OCEARCH Founding Chairman and Expedition Leader.
Join us to learn more about the types of sharks found along our coast and what new discoveries are telling us about critical shark habitat in North Carolina.
A recognized world leader in generating scientific data related to tracking (telemetry) and biological studies of keystone marine species such as great white sharks, OCEARCH shares real-time data through their Global Shark Tracker, inspires current and future generations of explorers, scientists, and stewards of the ocean, and enables leading researchers and institutions to generate previously unattainable data.
OCEARCH captivates followers and has brought the conservation of important apex predators to the forefront. The global reach of OCEARCH and regional collaboration with researchers is changing the conversation about sharks for the better. Education initiatives by OCEARCH allow students to utilize tracking data to learn STEM skills while increasing awareness of the need for conservation of our oceanic resources.
As part of their global research expeditions, OCEARCH has partnered with the NC Aquariums and other agencies to tag and track sharks off the North Carolina coast. Scientists speculate that North Carolina provides critical habitat for white sharks, but funding is needed for more research and data.
Chris will highlight key factors for their success, including a multi-disciplined data-driven approach, inclusion, collaboration, and most importantly, the means to engage future generations of scientists.
Chris will also join us for the Science Cafe at 7pm in the Daily Planet Cafe