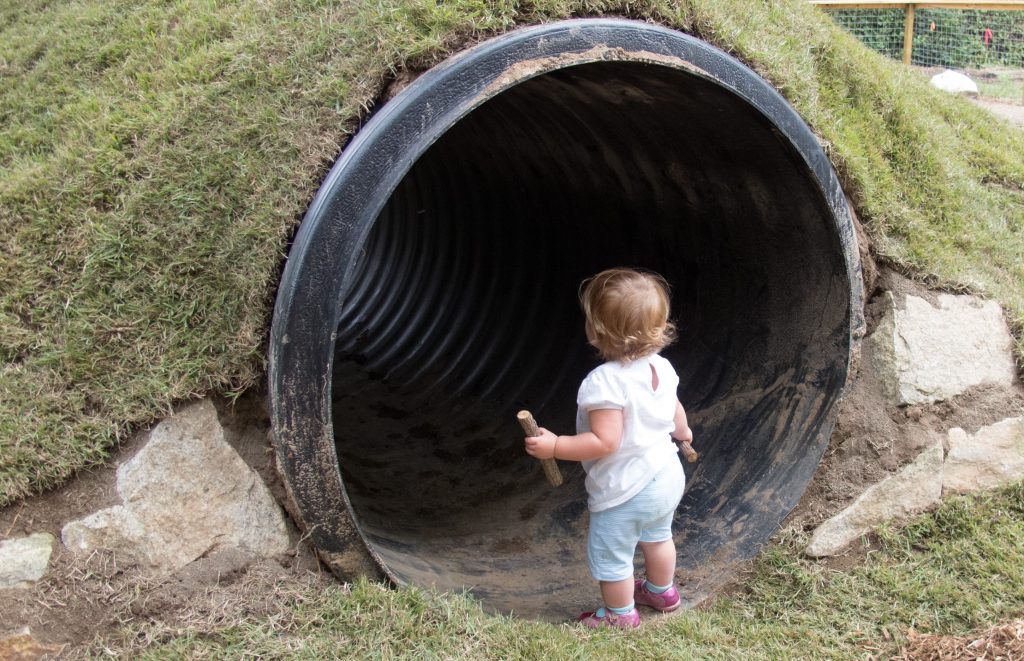 Come out and play! The Nature PlaySpace will be stocked with extra special materials and supplies and a Museum play facilitator will be present to help you play your way. Supplies may vary from week to week, but include fun things like fort-building equipment, puppets and costumes, bubbles, paint, giant blocks, and more.
This is an informal, drop-in event (no registration is required!) and takes place entirely outdoors. Staff and supplies will be available from 10am to noon. Come dressed for the weather and ready to get messy! Everyone is welcome at the Nature PlaySpace, but it has been designed especially for kids seven years old and younger.
For more information, contact the Prairie Ridge Weekend Captains at 919.707.8244. Please note that our weekend captains cannot check messages on this phone during the week. If you have a question that can't wait, please contact Cathy Fergen at 919.707.8878 or cathy.fergen@naturalsciences.org.  In case of inclement weather, call the Prairie Ridge weather line at 919.707.8888, option 5, for information about possible cancellations.
Today's Nature PlayDay is sponsored by Murphy's Naturals.